A proposal for a Brand "Bionat" made in 2017, the main objectives are; first, the development of the atmospheres of the entire retail area including the atelier. Secondly the instruction guildline for the store maintanance. and last one, the retail management stratgies.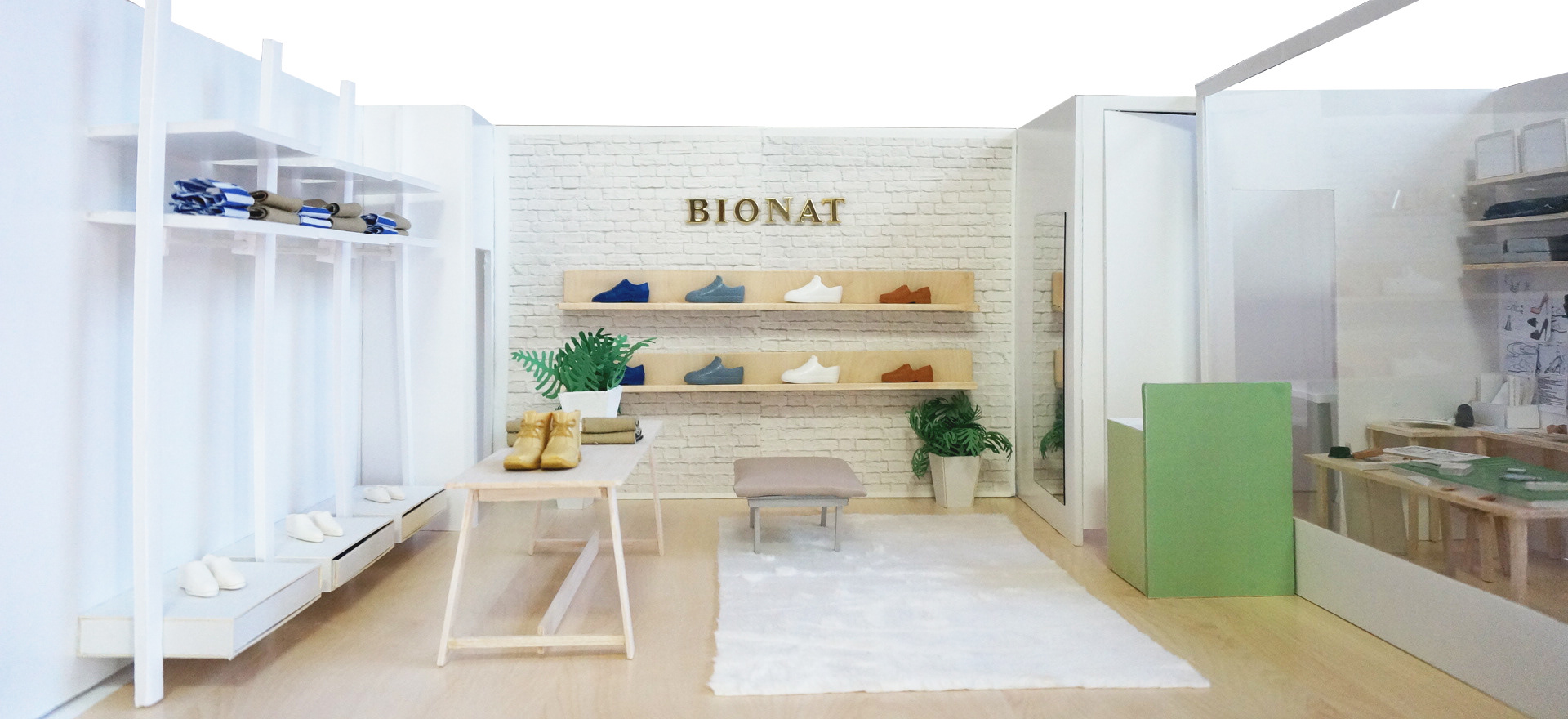 This market research is about the brand BIONAT. This brand is 100% made in France, founded by Remy Caspar and Gilbert Hulin. It is specialized mainly in shoes for men and women but they also have other products like clothing, which is very basic, leather goods such as belts and begs and accessories that are shoe related. BIONAT was created on the idea to have products that are of a very high quality, yet comfortable but most importantly that respects nature and its resources. Their products are made only from noble and natural products. The leather used is tanned without heavy metals like chromium or nickel. The lining is done with natural leather, not dyed. They also have vegan shoes, the lining of which is done with organic and hemp cotton. Their shoes are sold for 145€ to 265€. They have 6 stores in France and 2 of them are located in Paris. The aim is to help both the people and the environment and to bring awareness to sustainable fashion. It is important for us to start taking care of our environment and to make the generations coming ecologically conscious.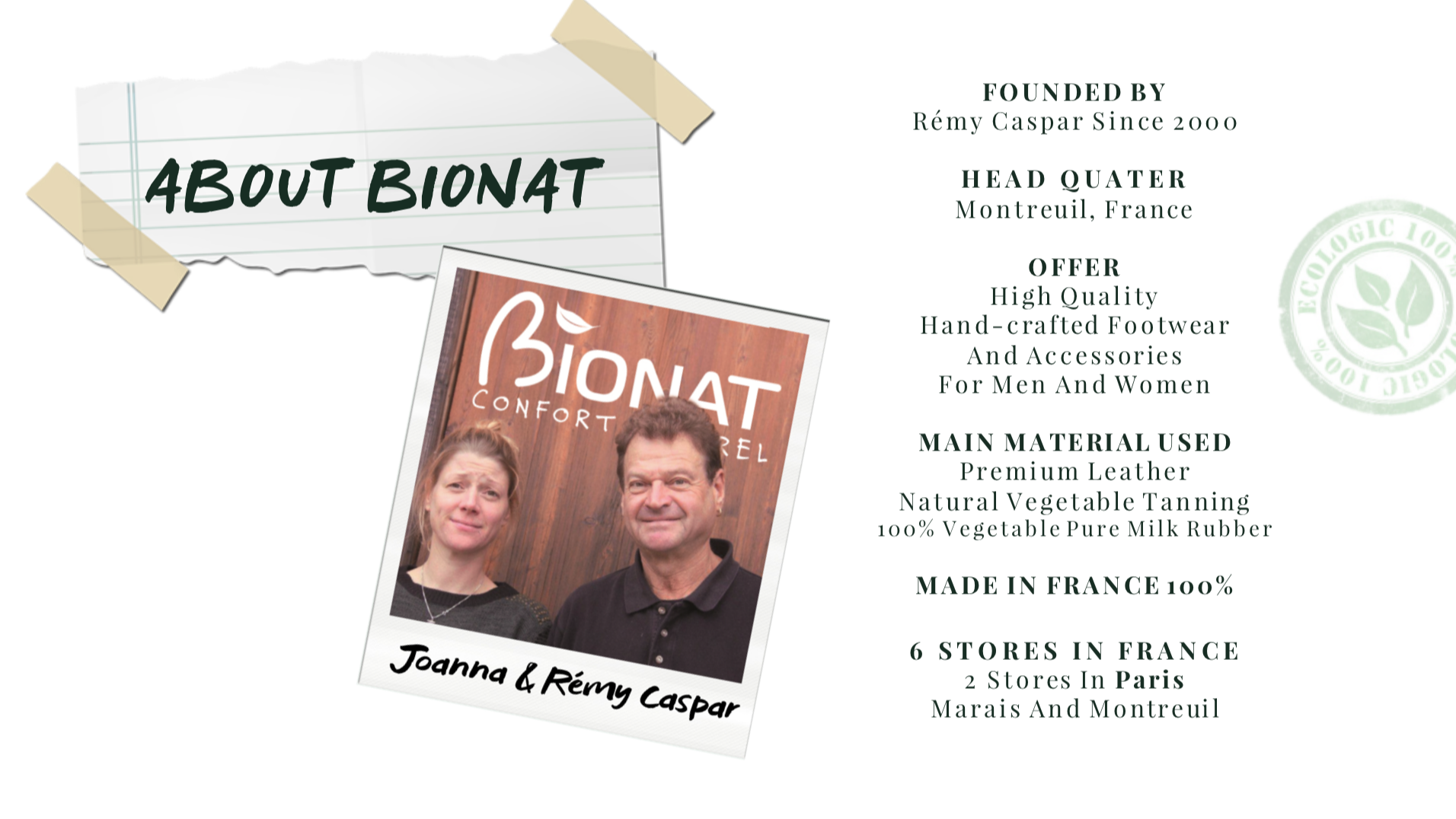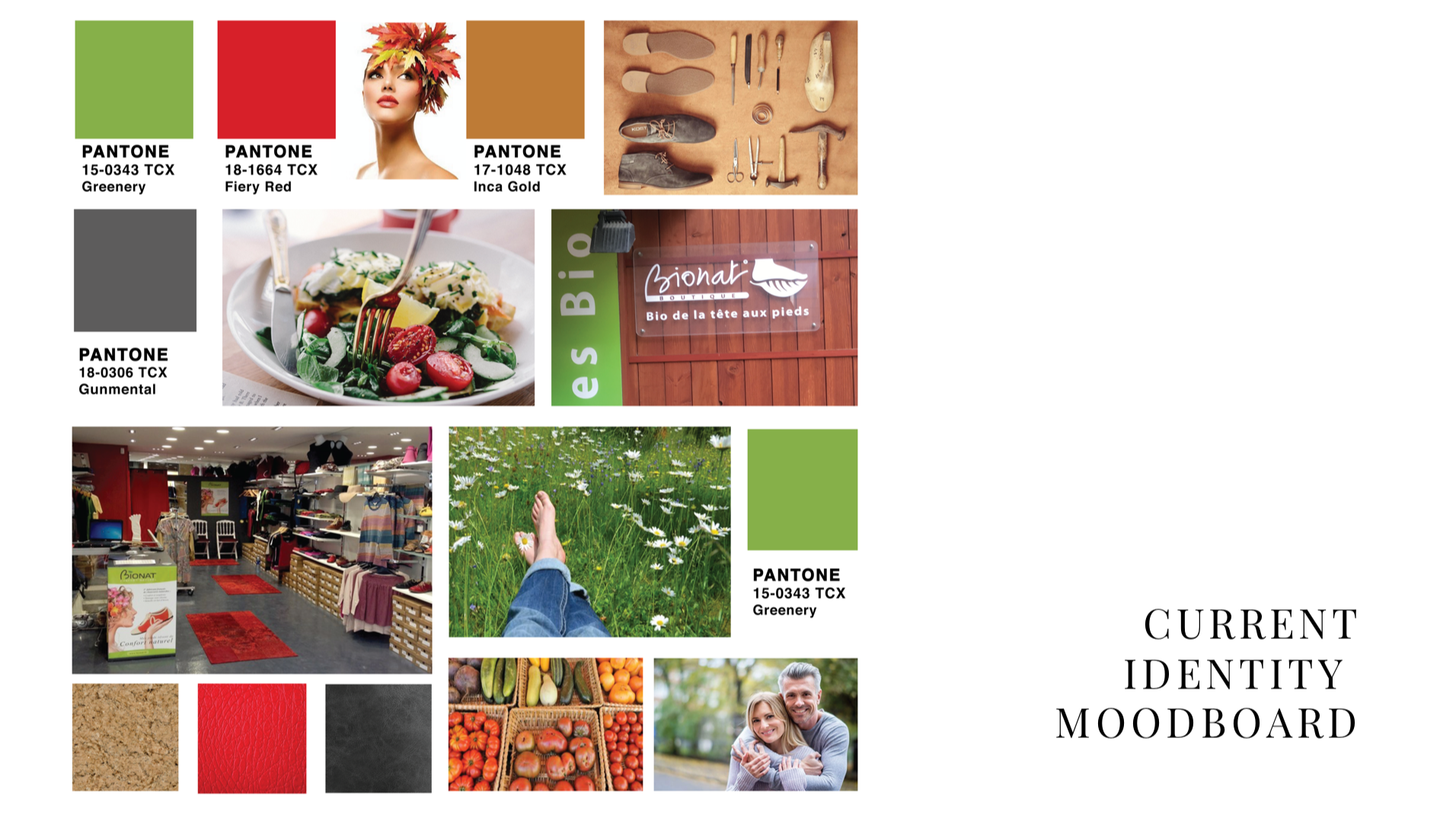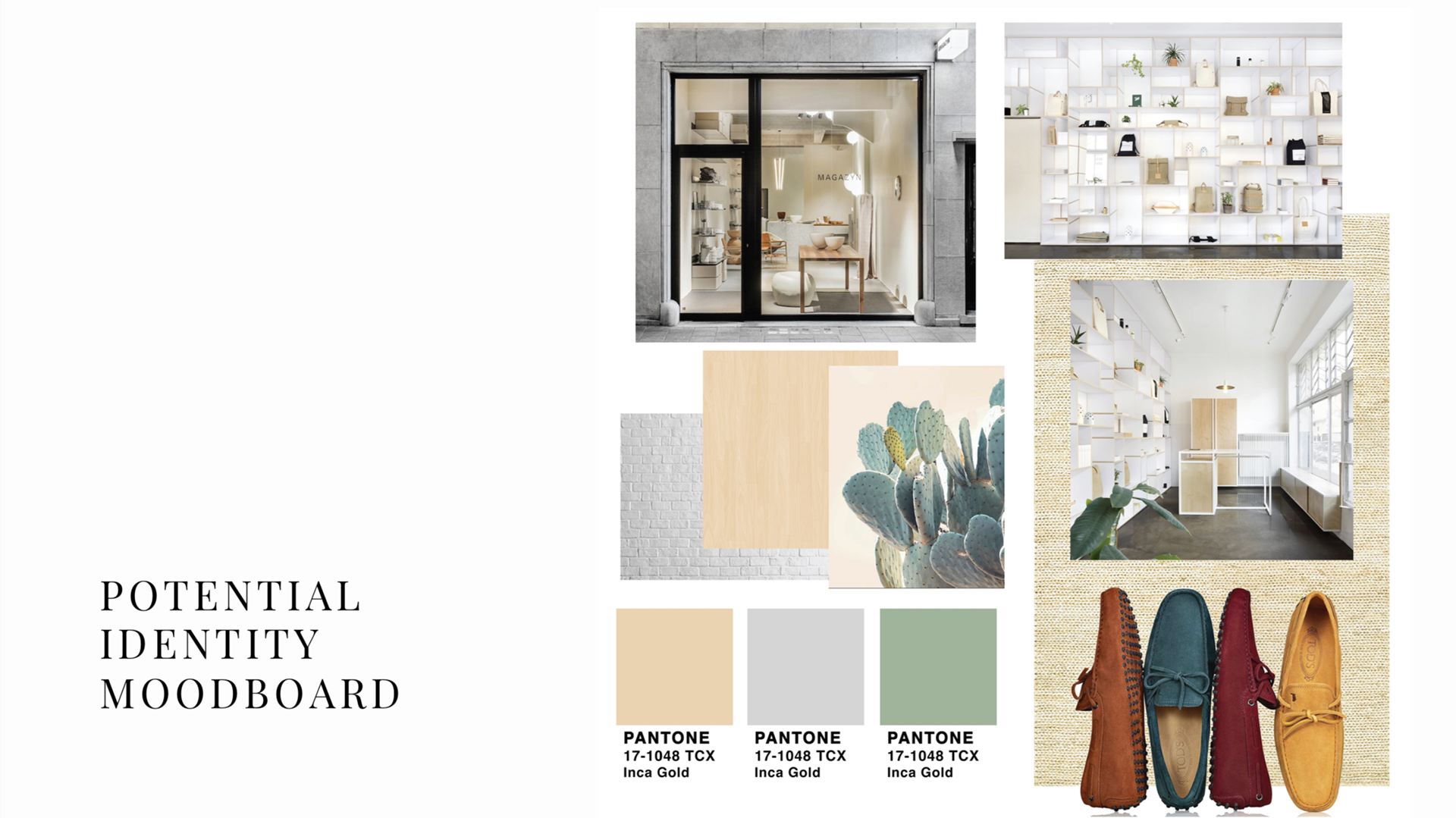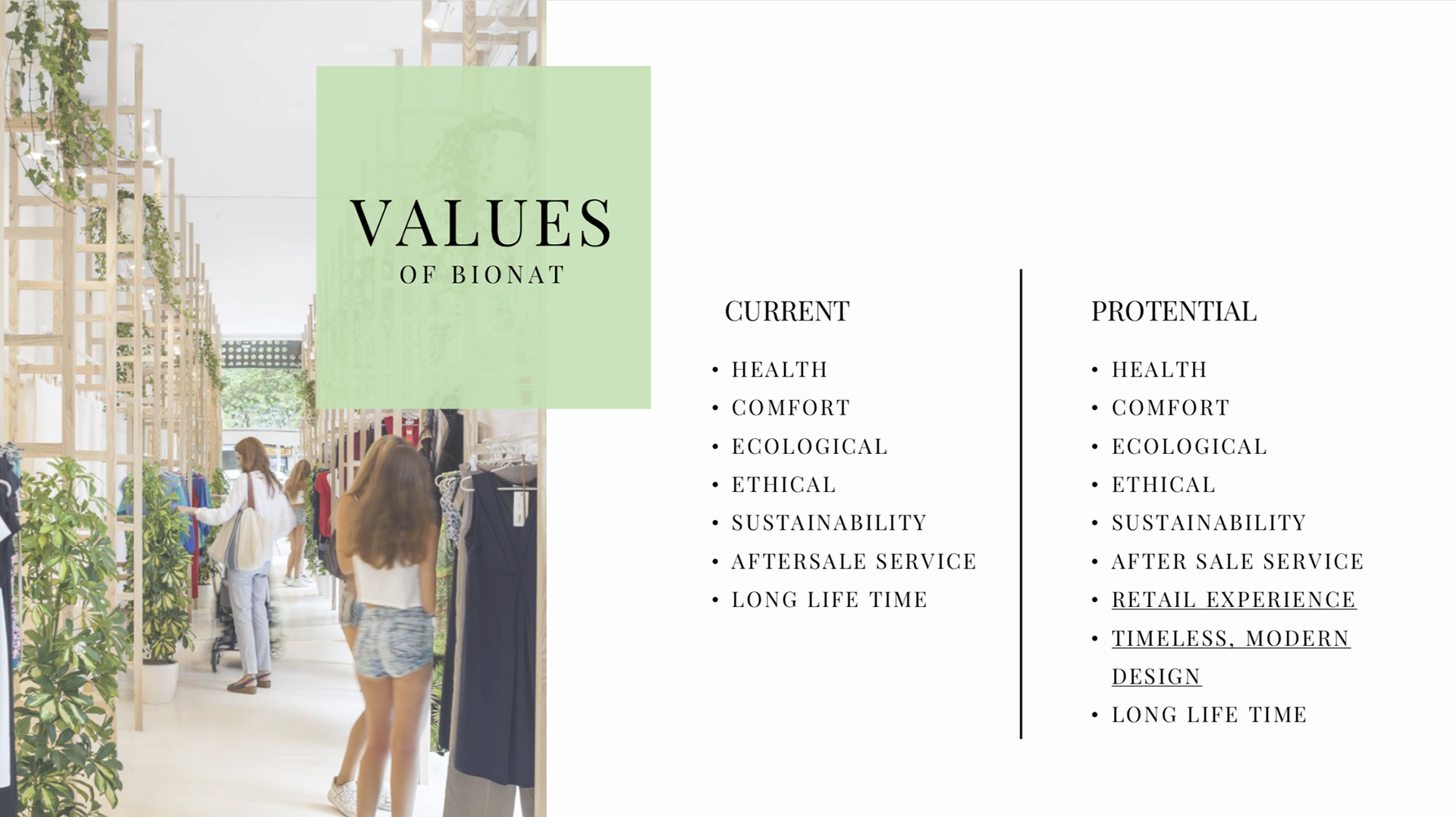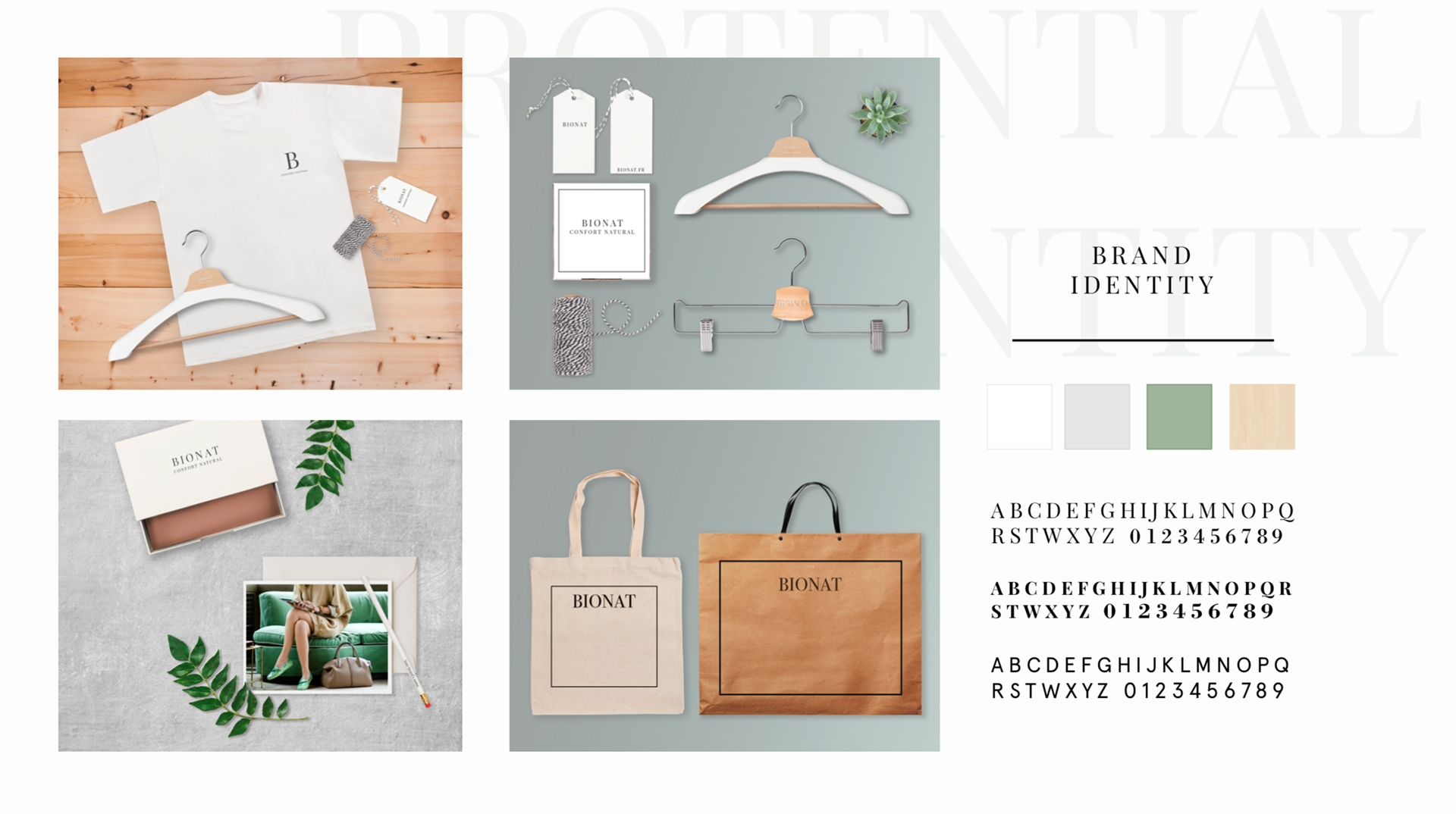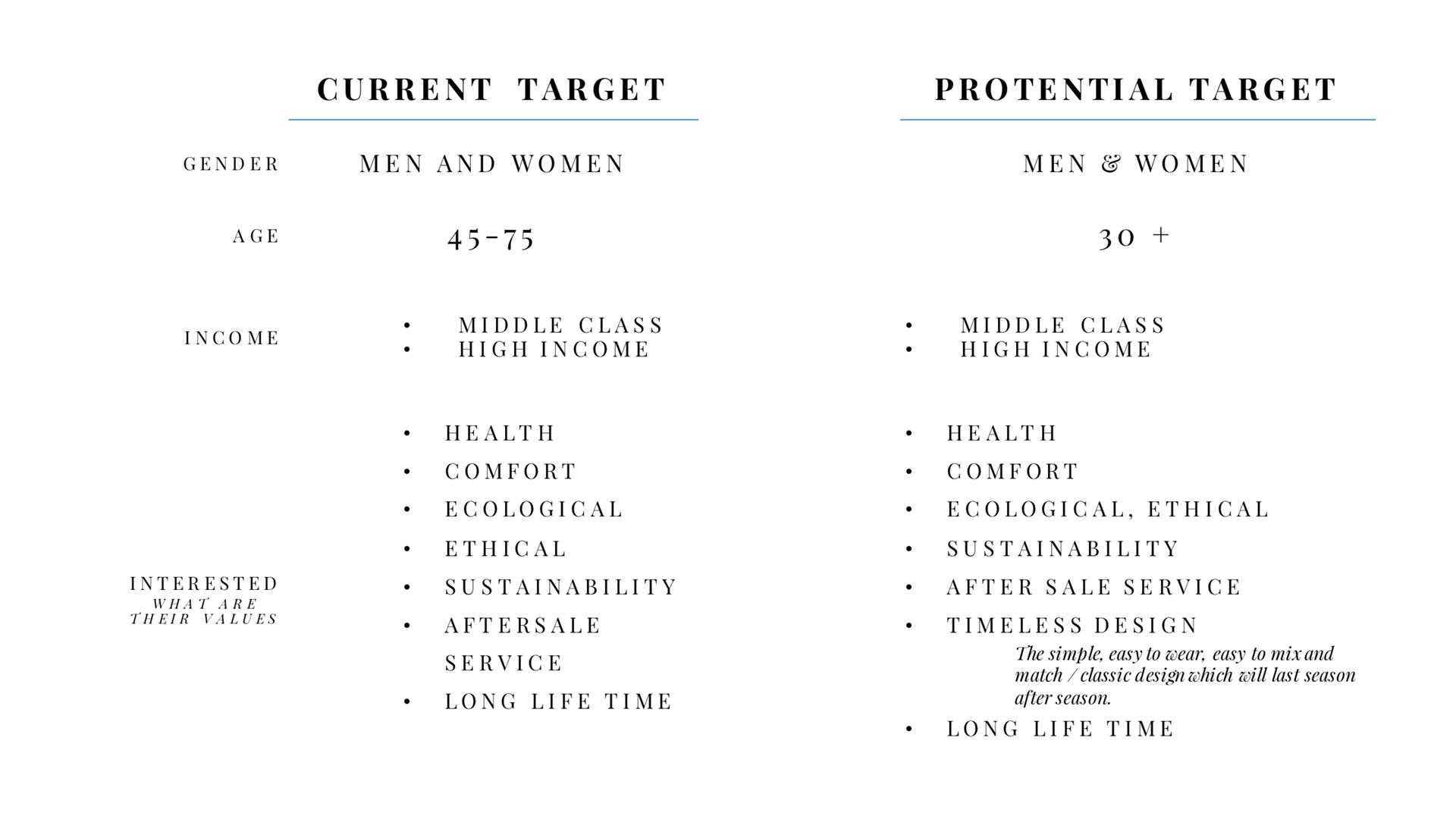 The current target group is people aged 50 to 75. A typical costumer would be described as a 60 years old male who's educated and has a job that provides a high income. He's not interested in fashion and his goal is to be comfortable and buy products that will last him for a long time. He lives a slow life, with a simple daily routine. Oh his weekends, he enjoys going to dinner with his close friends or go for walks in the park. He tries to be healthy and eat as good as he can. He makes sure to always recycle and be careful with the environment.
However, their new target group aims people aged 30 and upper. As young people are becoming more interested in their well-being and take care of the nature, they're being more involved in organizations that protect nature and its resources. We want to be able to reach as many people as possible. Their new costumer would be a 30 years old male who is vegan. He works in a humanitarian company. He's very social. On his free time he likes to ride his bicycle and explore nature. Not very fashionable, as long as what he's wearing is sustainable.

A 32, young-adult, Journalist for Le Monde Newspaper, living in Paris, interested in health care, what she consumes is her 1st priority. And surrounding herself by the nature because she prefers to breathe fresher air. Eats cleaner food, prefers wearing comfortable clothes than bearing with uncomfortability, fragile, and fast fashionable pieces. She thinks its better to be Classy, Timeless, and being sustainable is more valuable than being cheap fast fashion that you have to restyle following trends every month.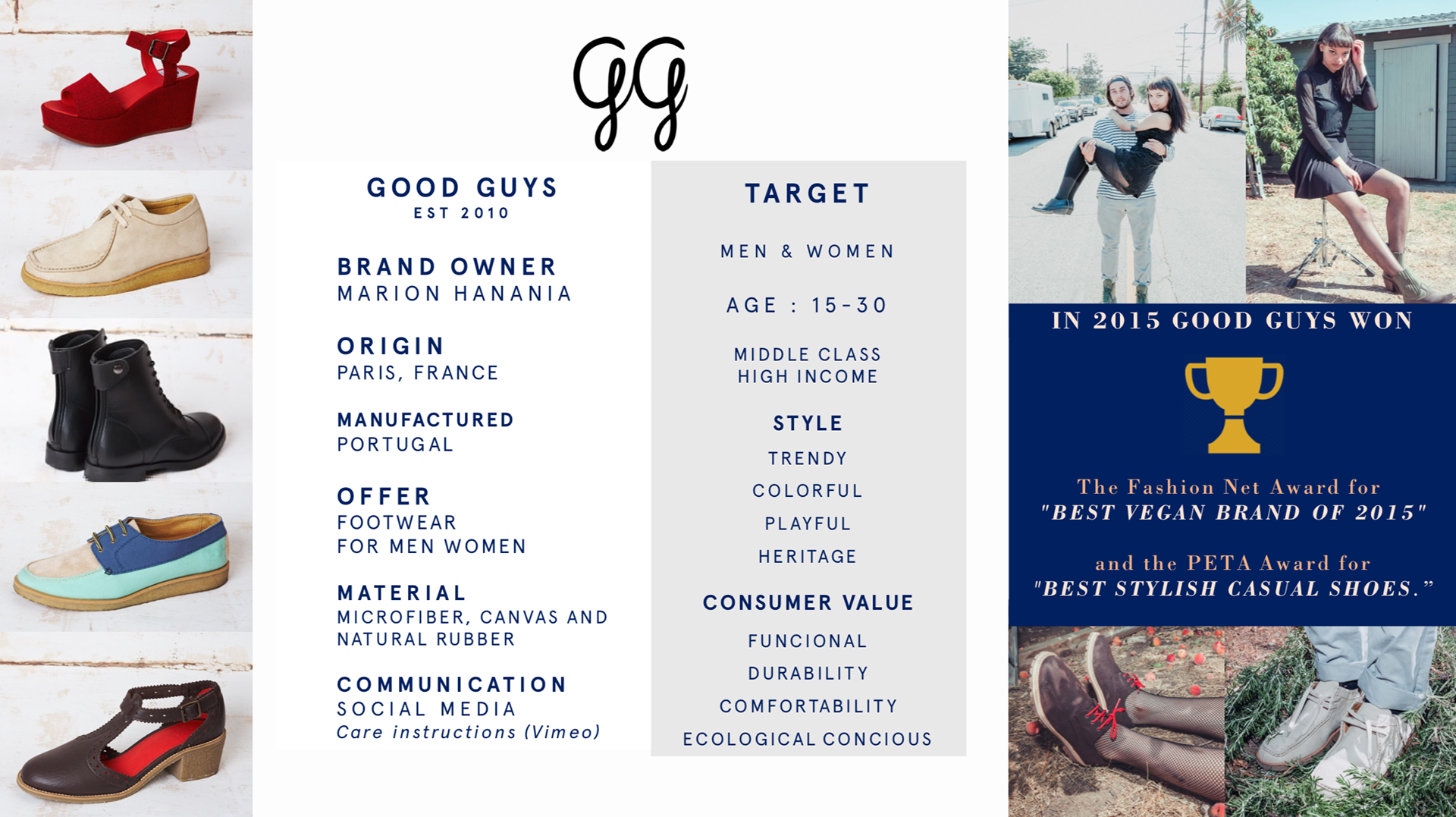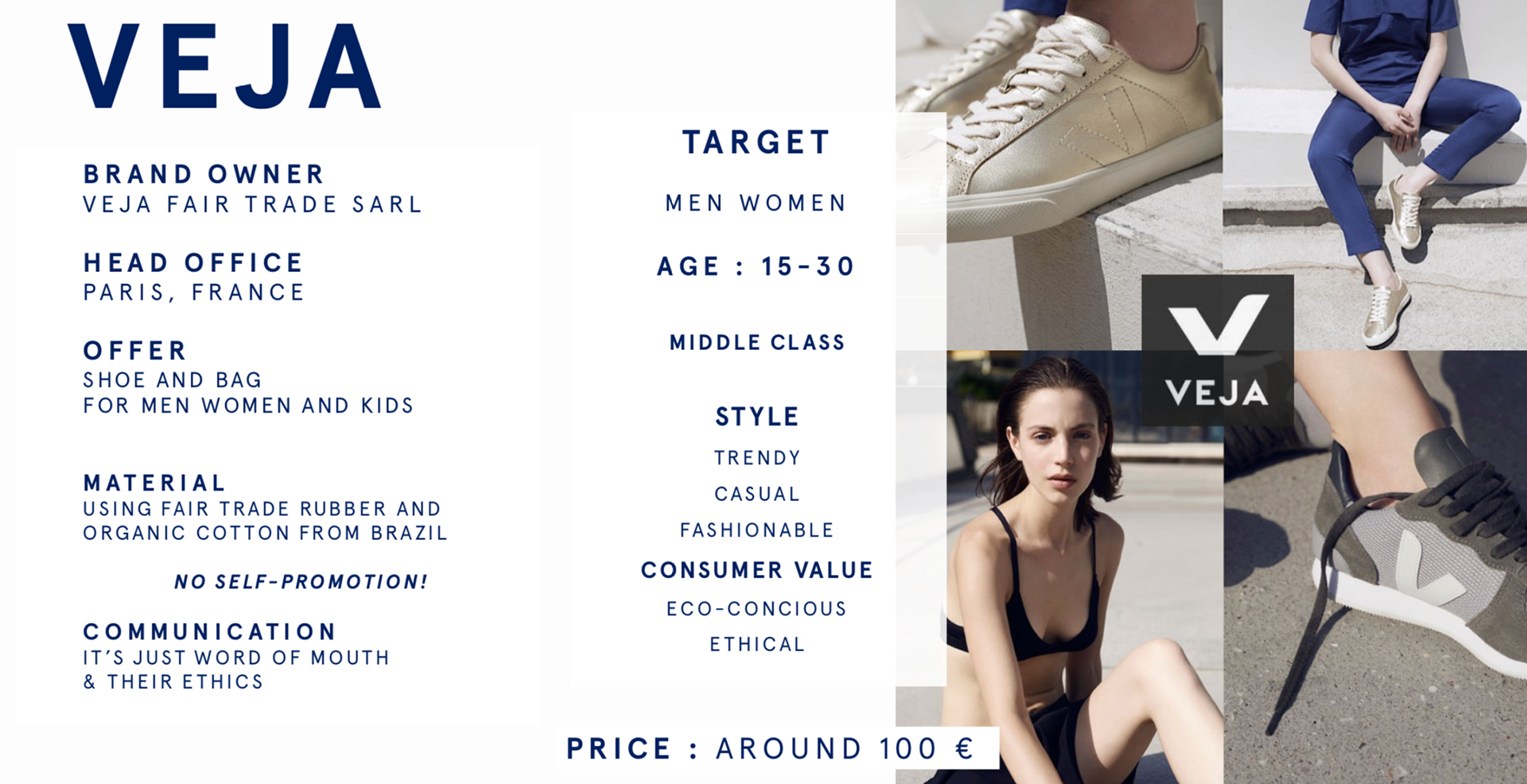 Original Product and Price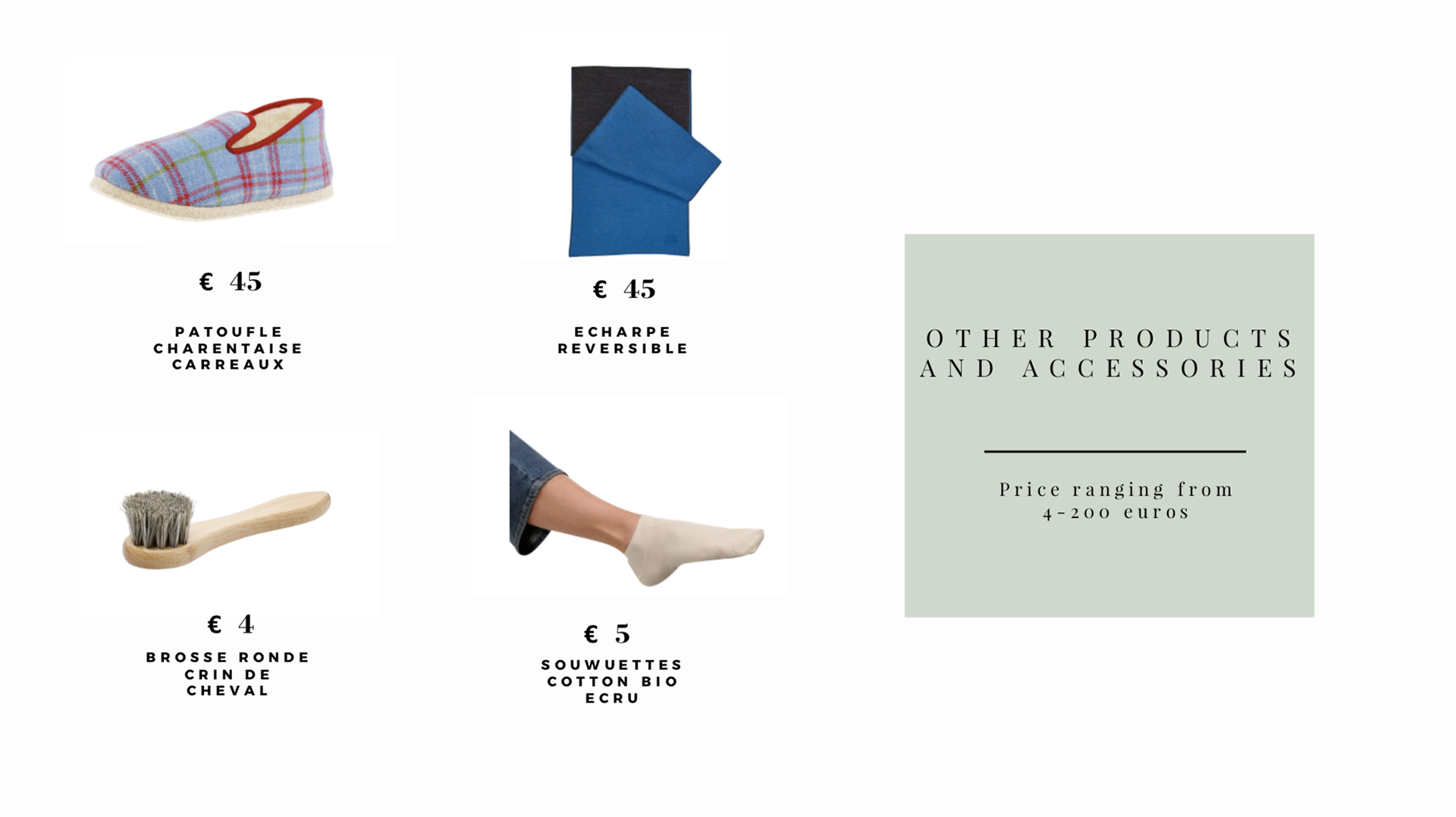 Their cheapest shoes are 145 € which is considered very expensive especially for the design that is offered. What we conducted by our research, people don't believe in the neccessity of eco-friendly products being so expensive and they don't want to pay so much more in comparison with normal products.
POTENTIAL Product and Pricing Strategy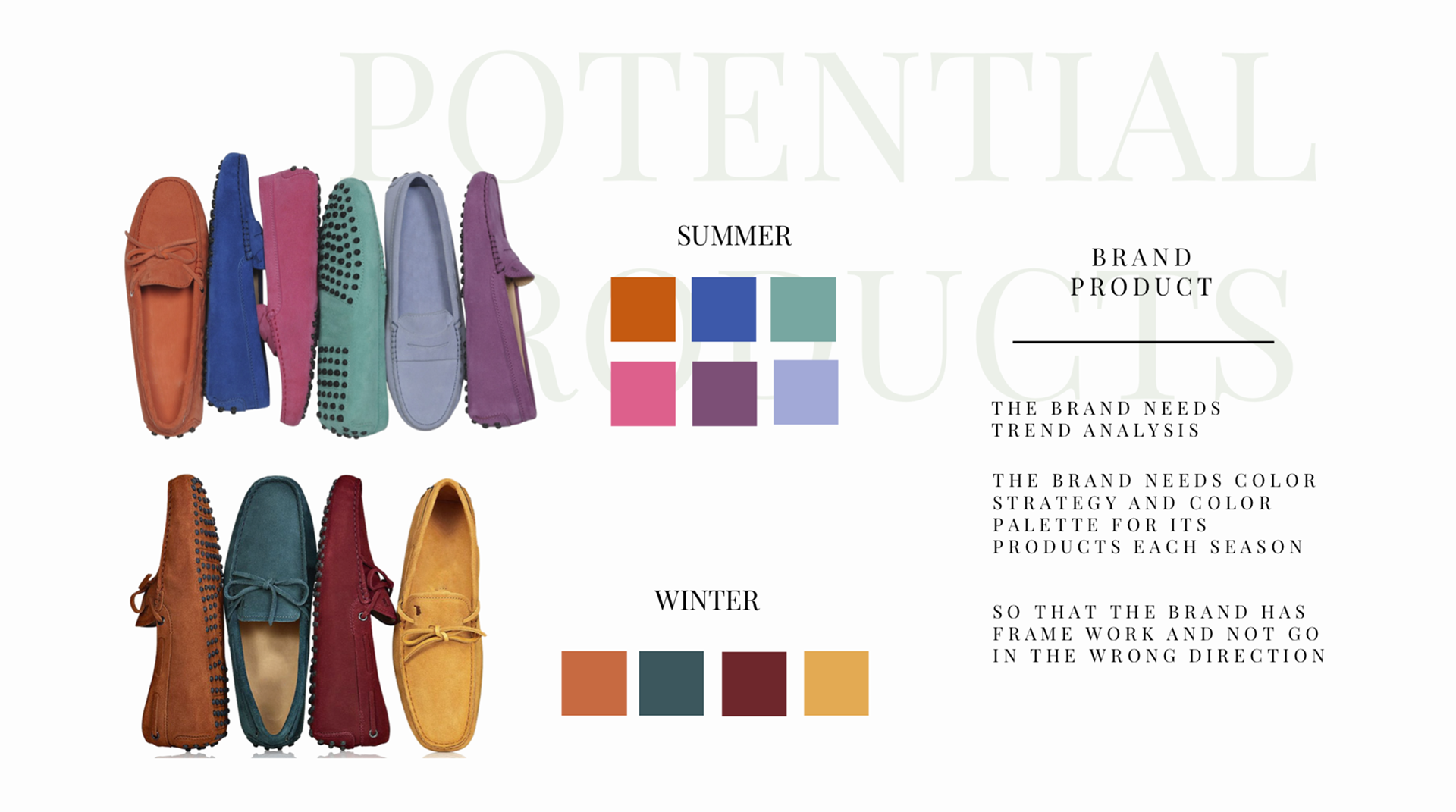 The prices should be around 90 to 200 €. It's also better to use rounded numbers. Since they don't invest in marketing, at least they should lower the price to make it more accessible for people and different target groups.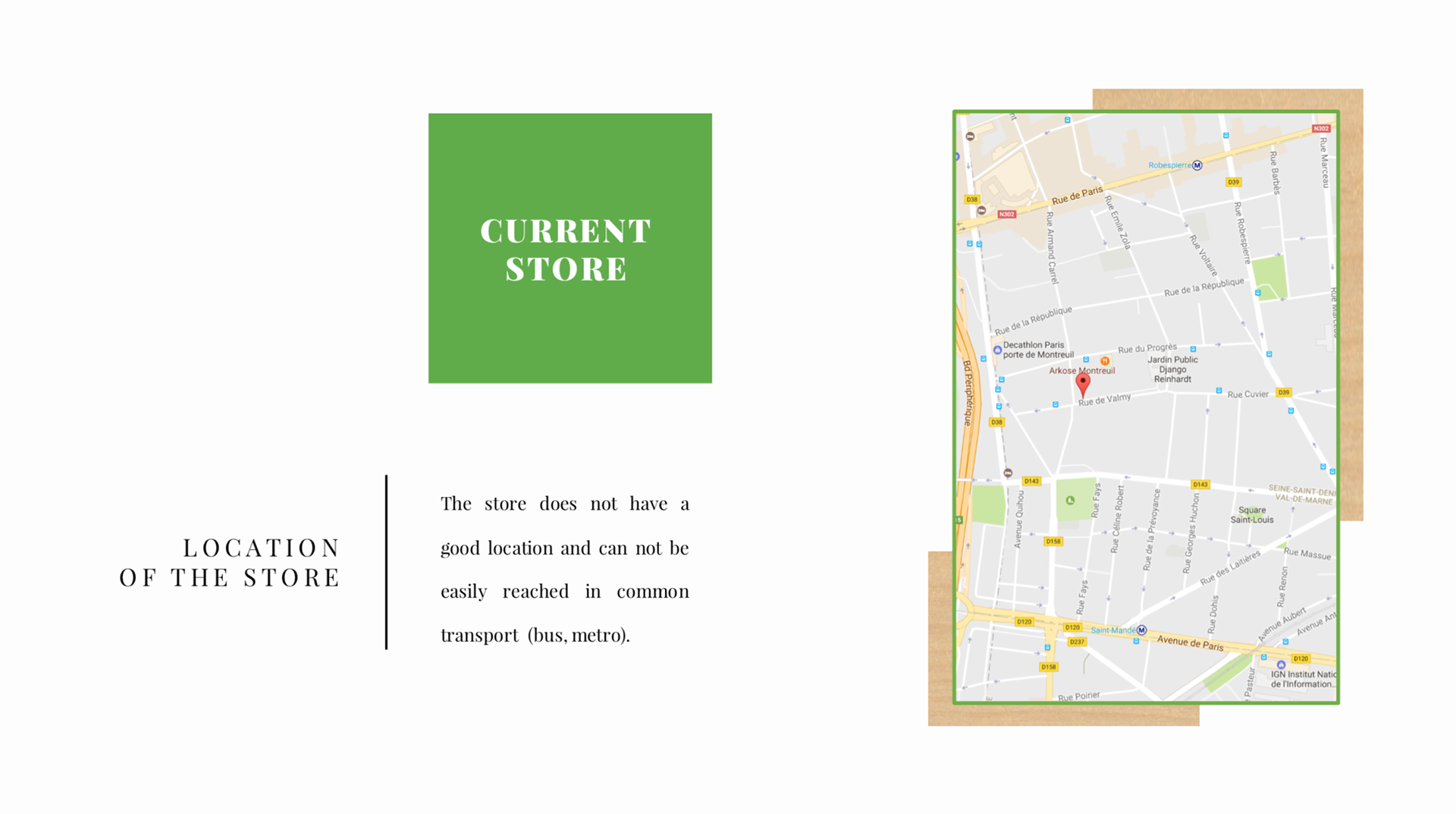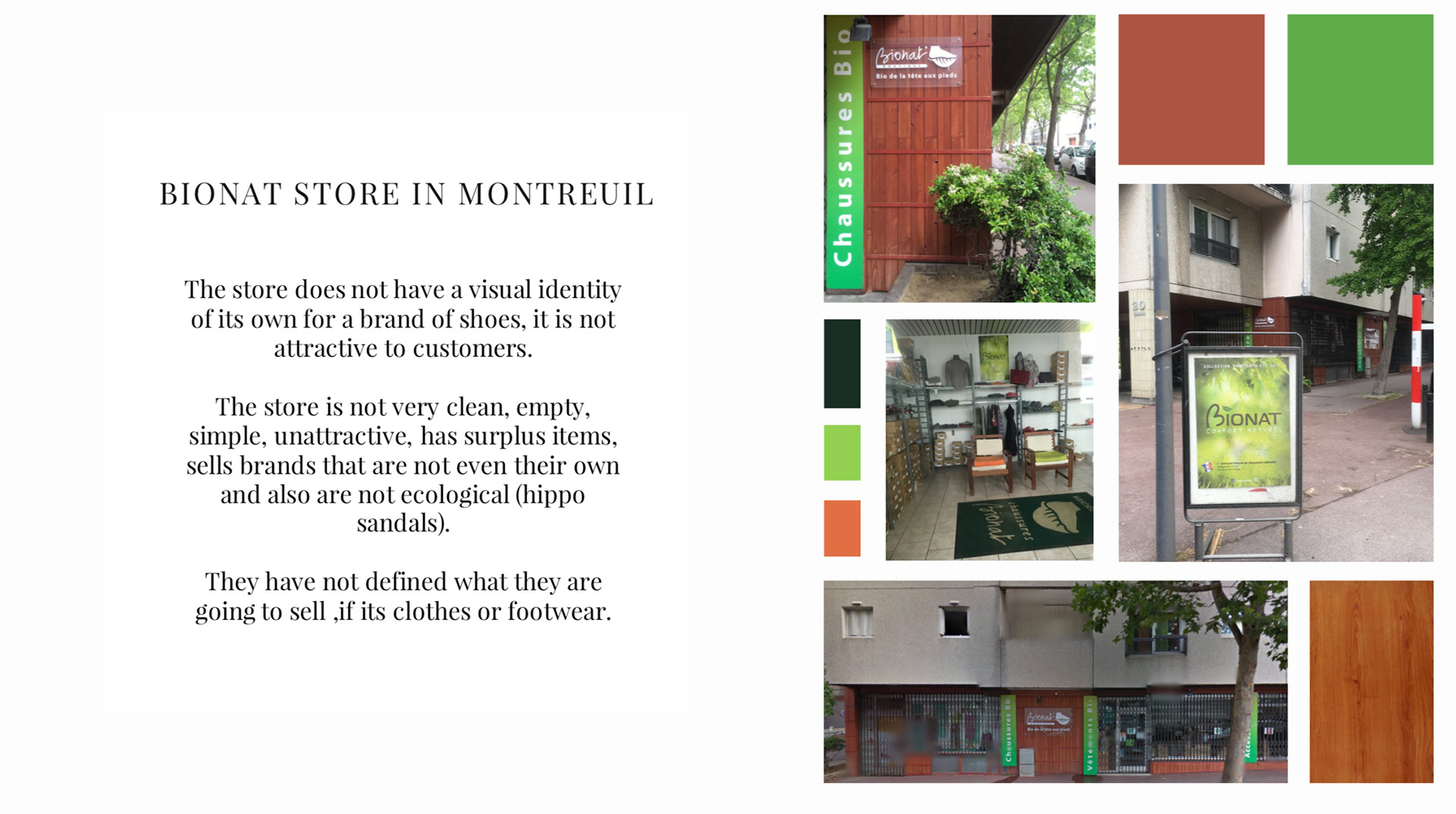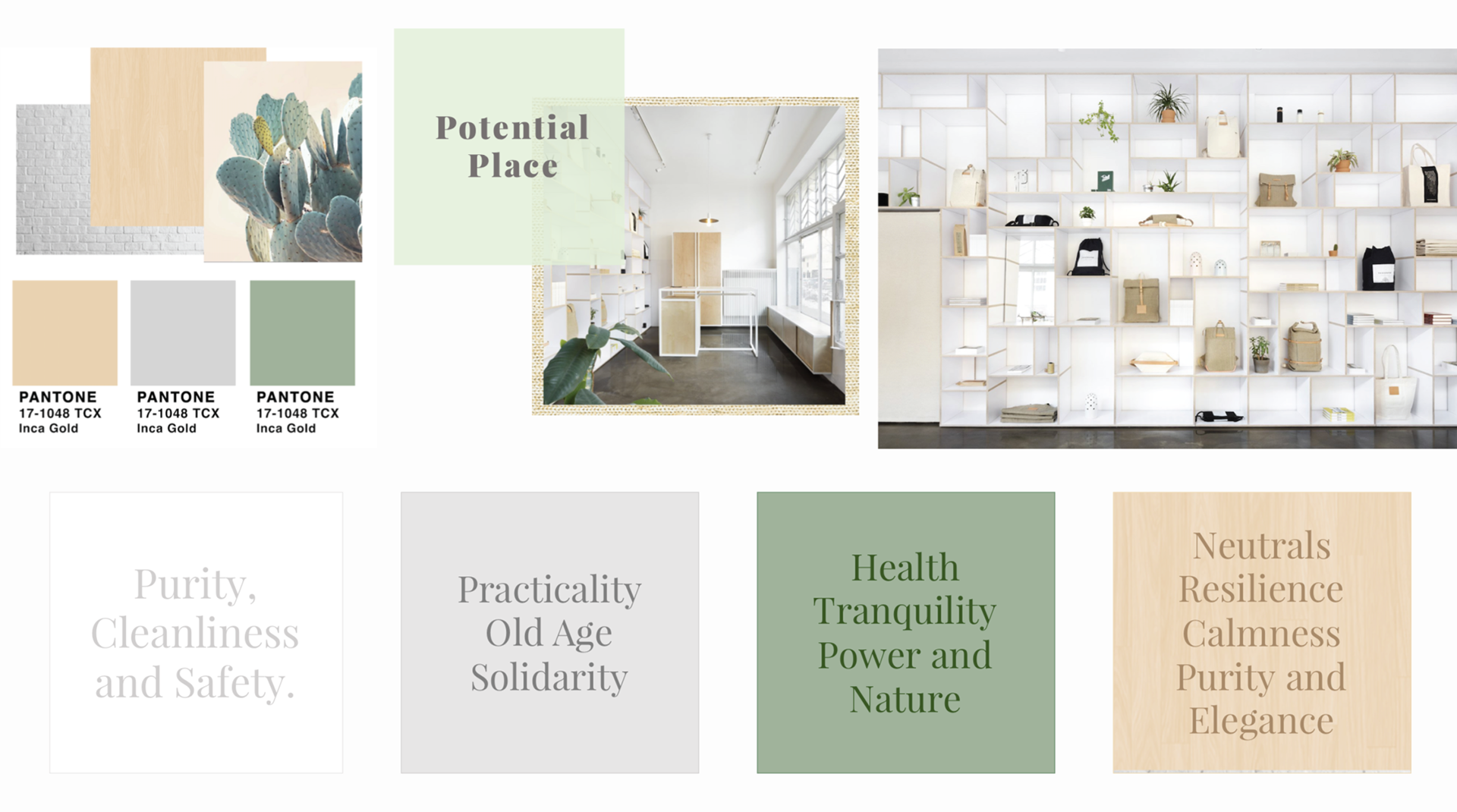 Overview Original Store Design Transformation into the Potential Store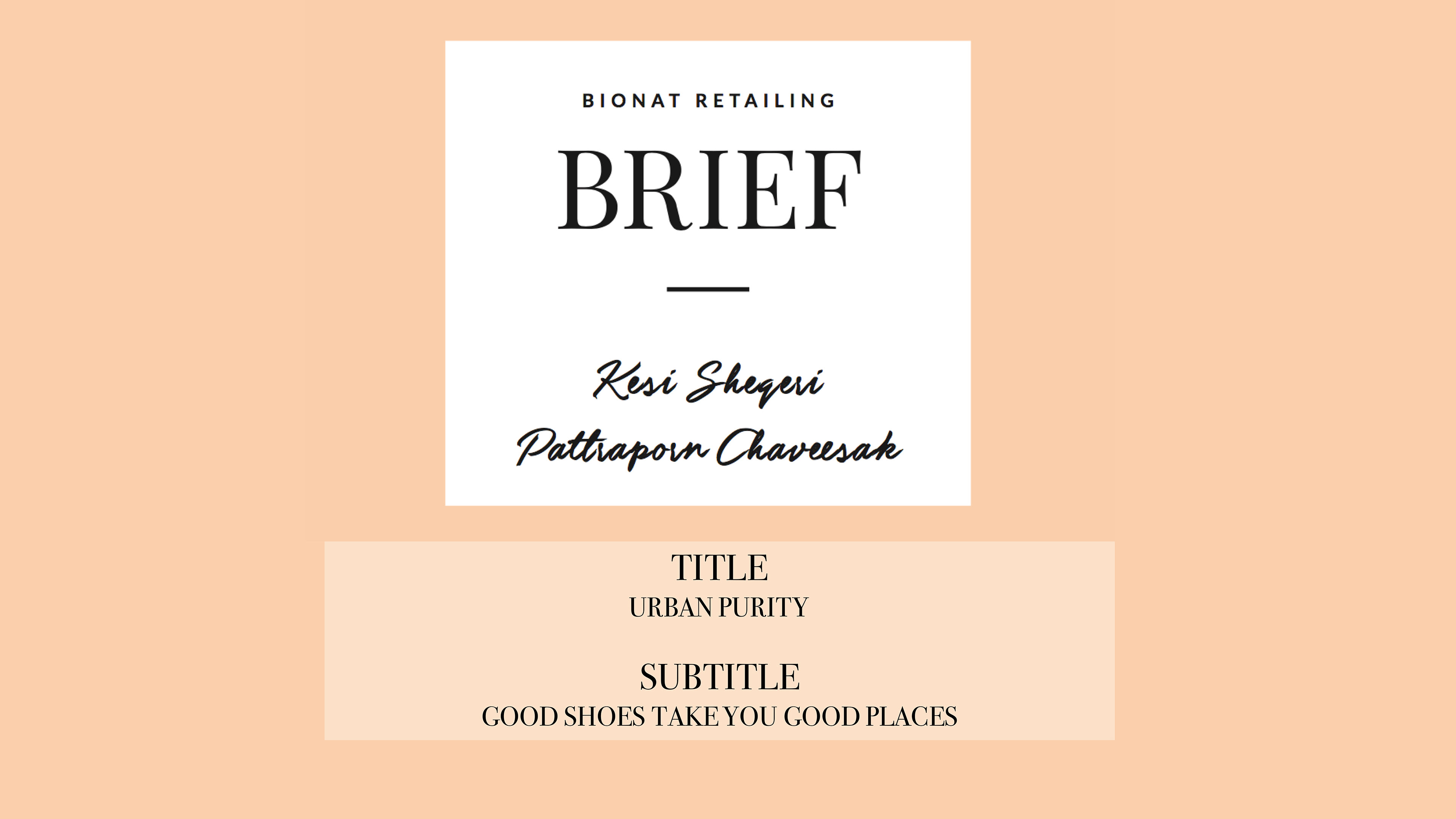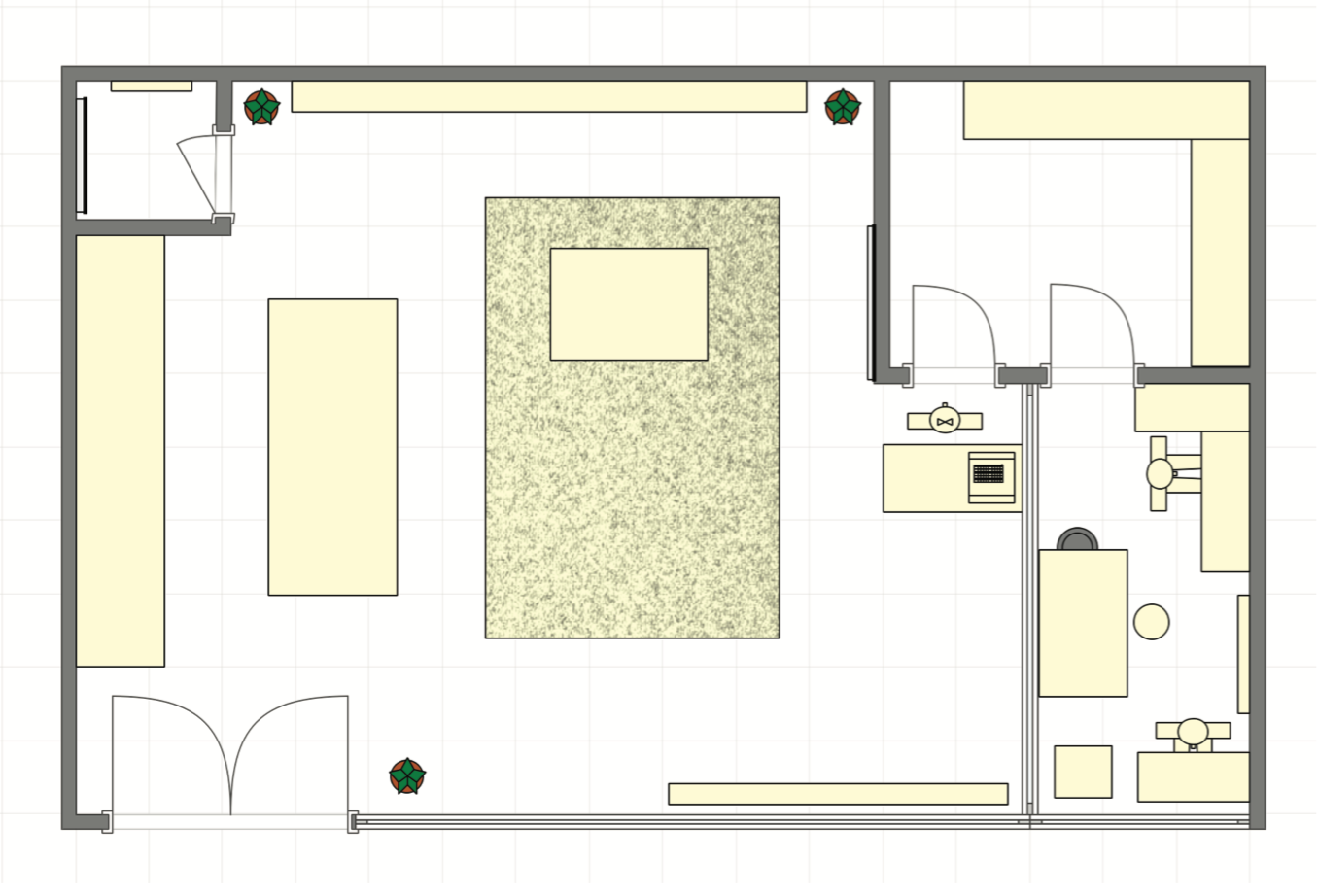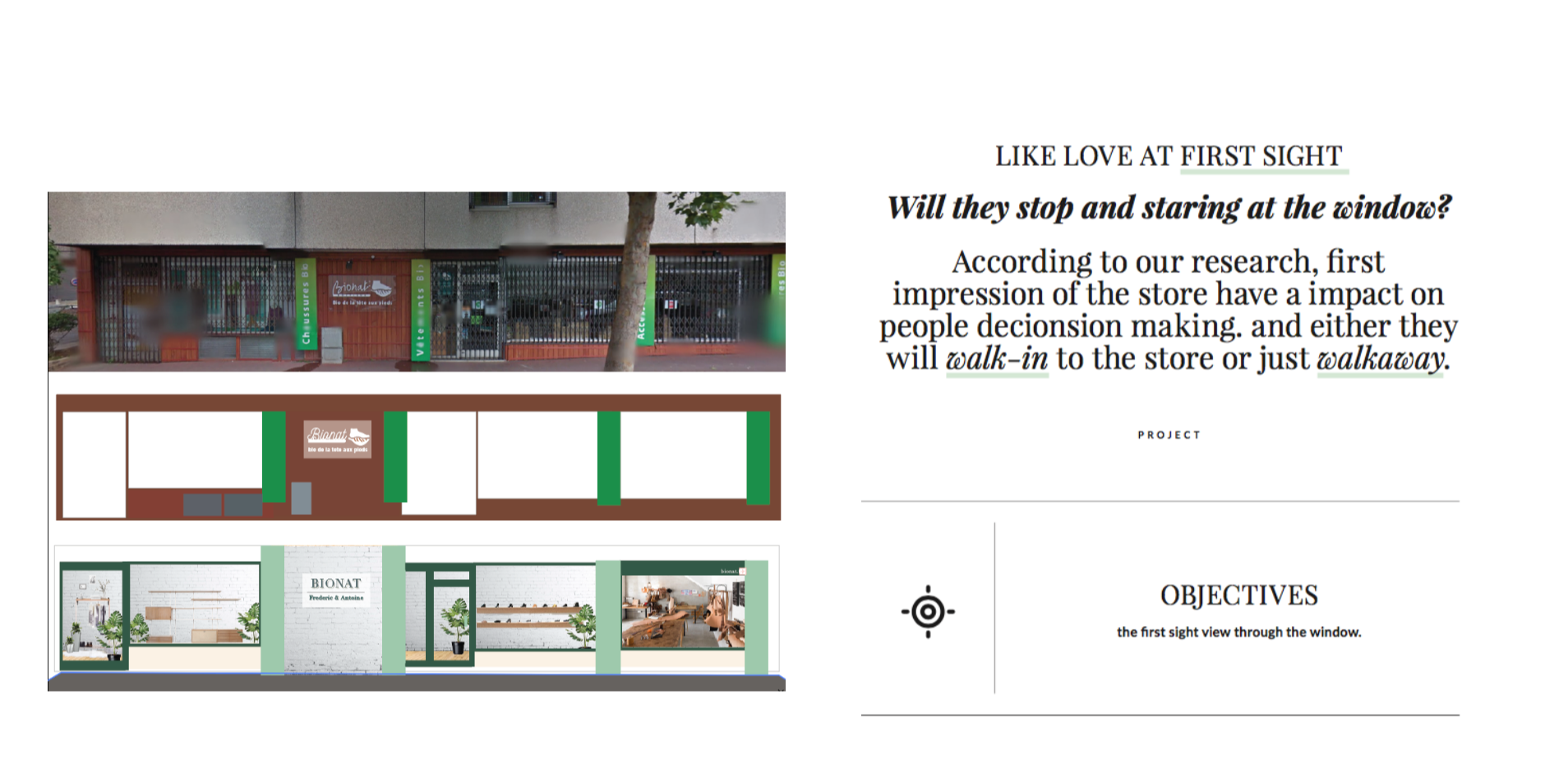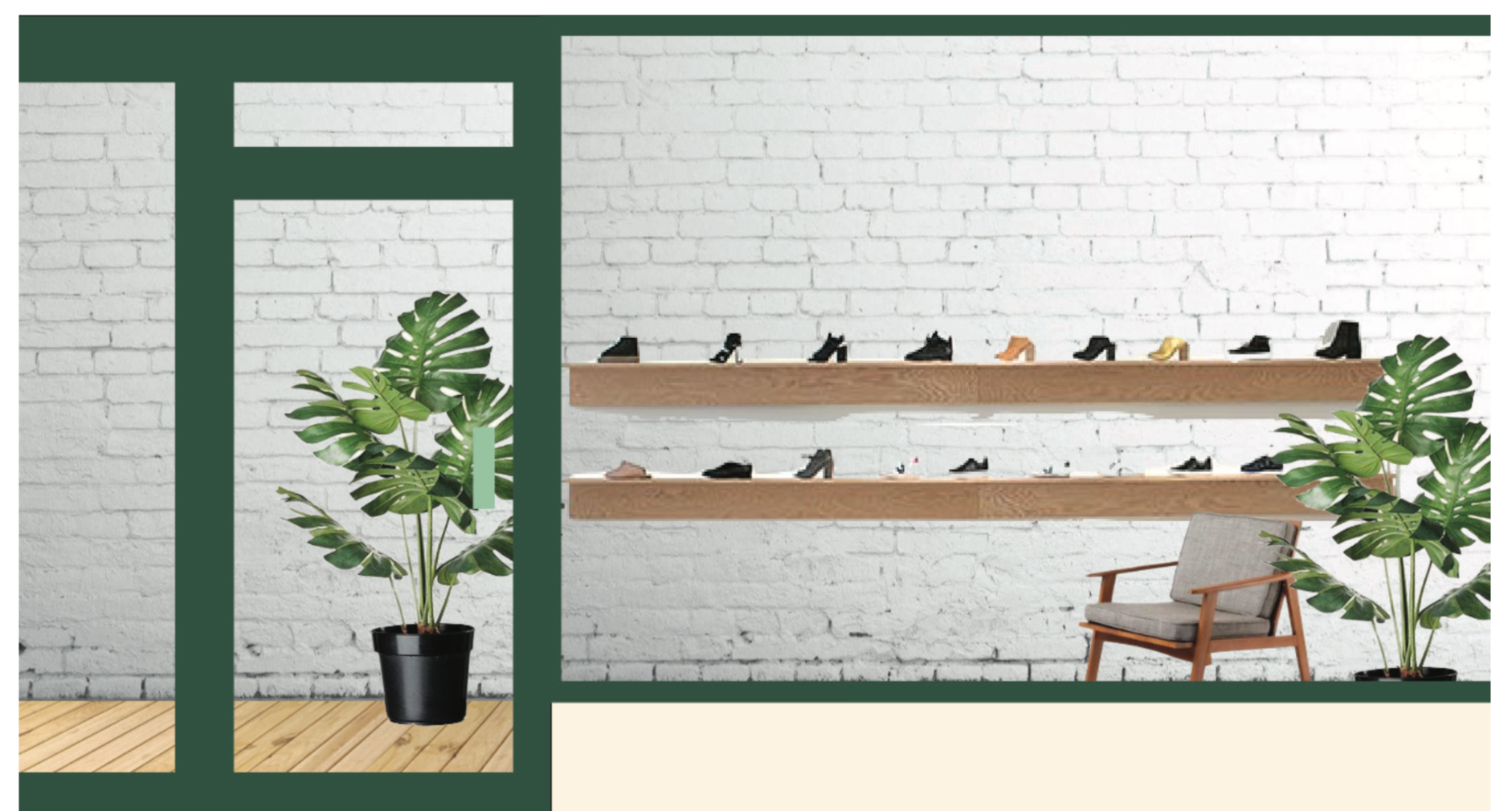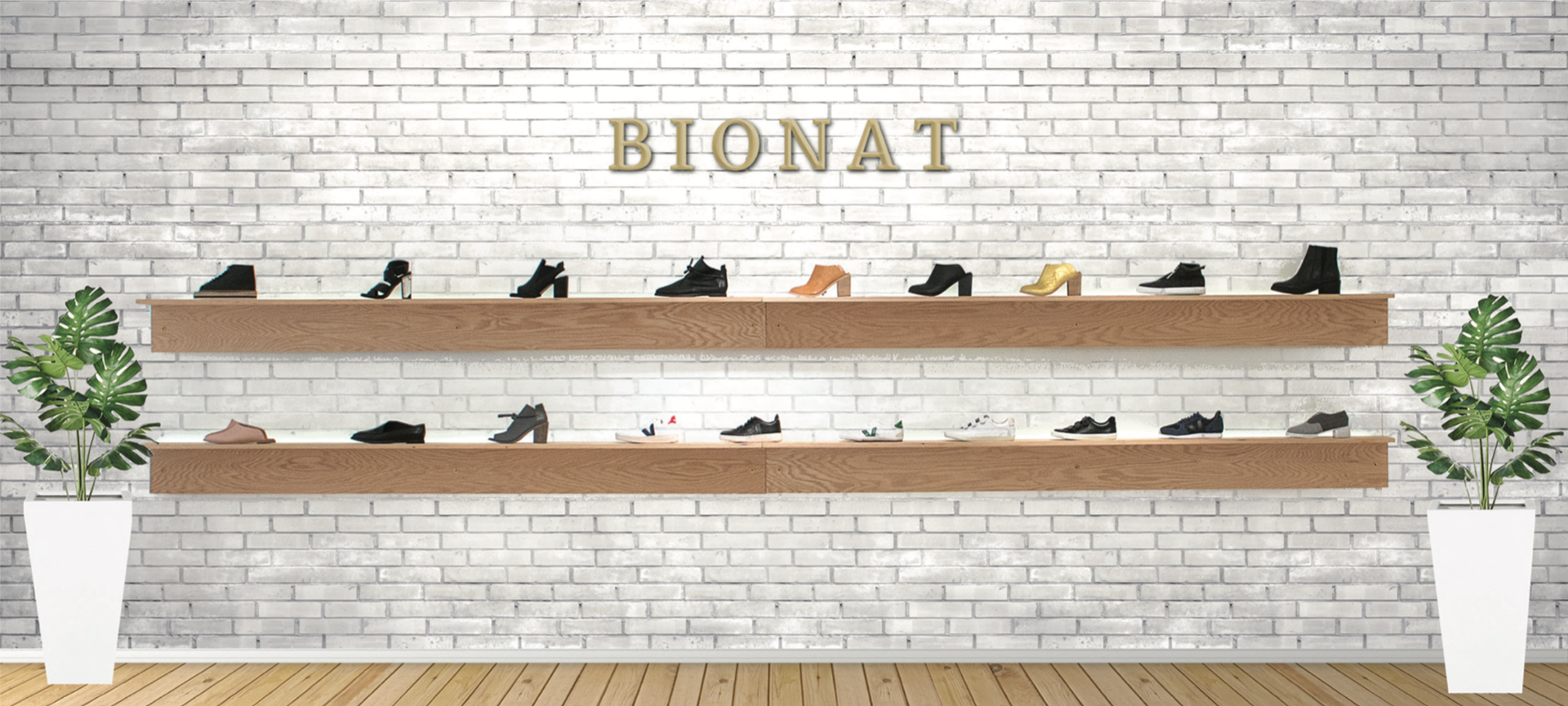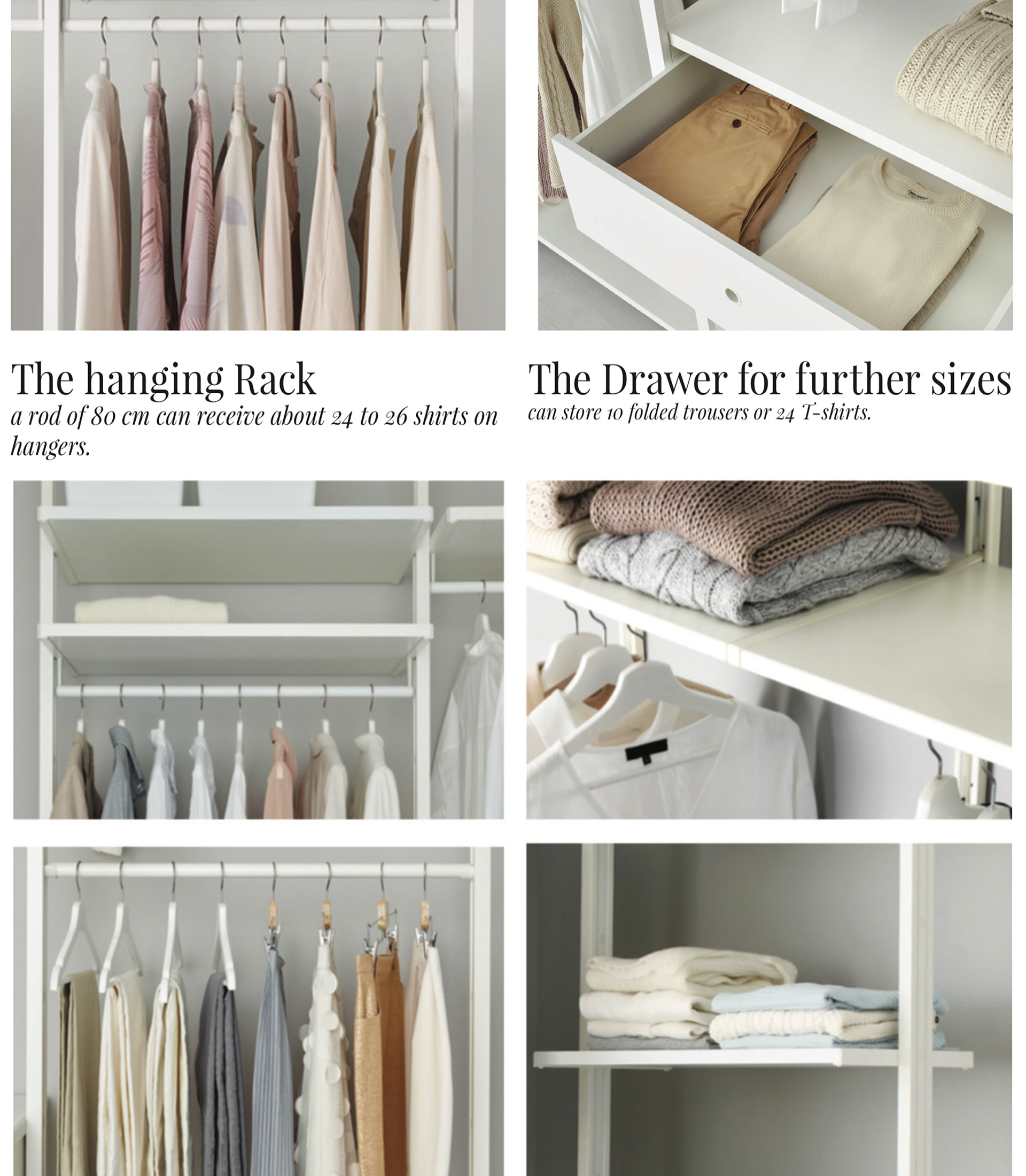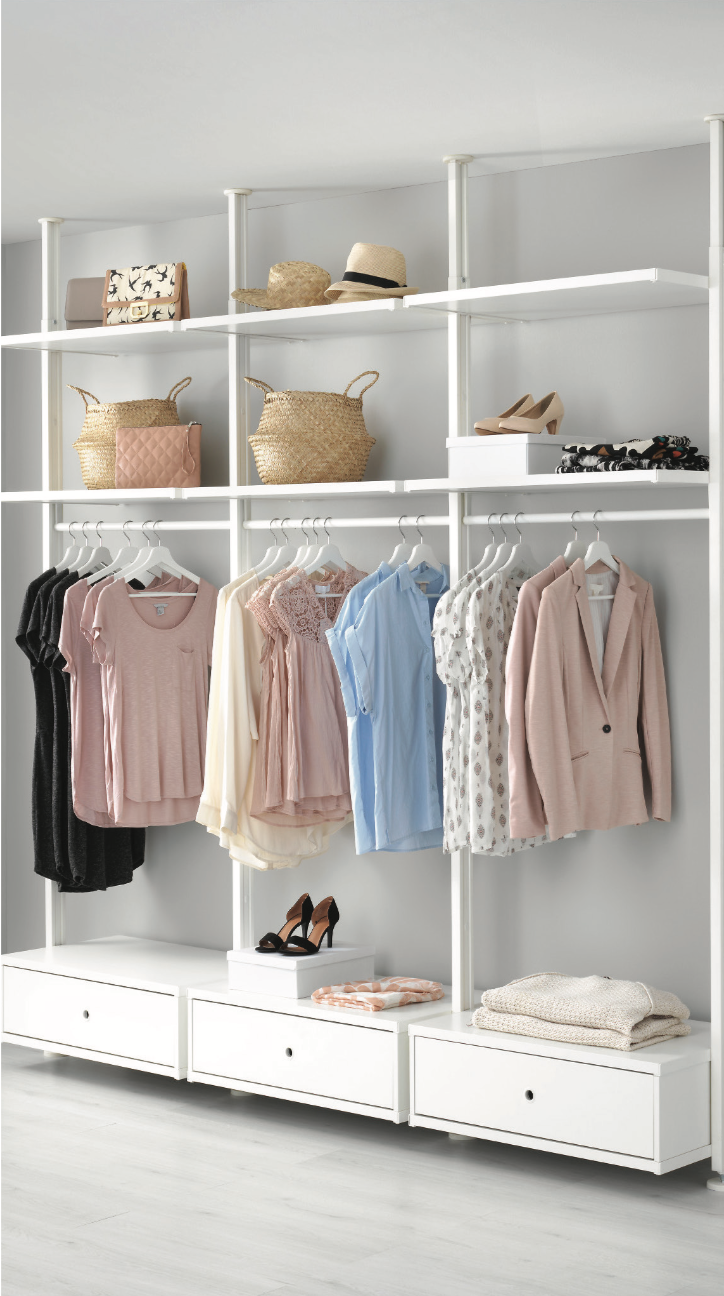 We propose this kind of furniture because they are multifuction, where you can show multi types of product in on presentation frame plus the drawer storage what you can put some stock there which is will be easy to show products sizes and for the customer to take easily to changing room right next to the showcase. This furniture must be fixed to the ceiling.Different ceiling materials require different types of fasteners. A rod of 80 cm can receive about 24 to 26 shirts on hangers. A drawer 80 cm wide can receive about 10 folded trousers or 24 T-shirts.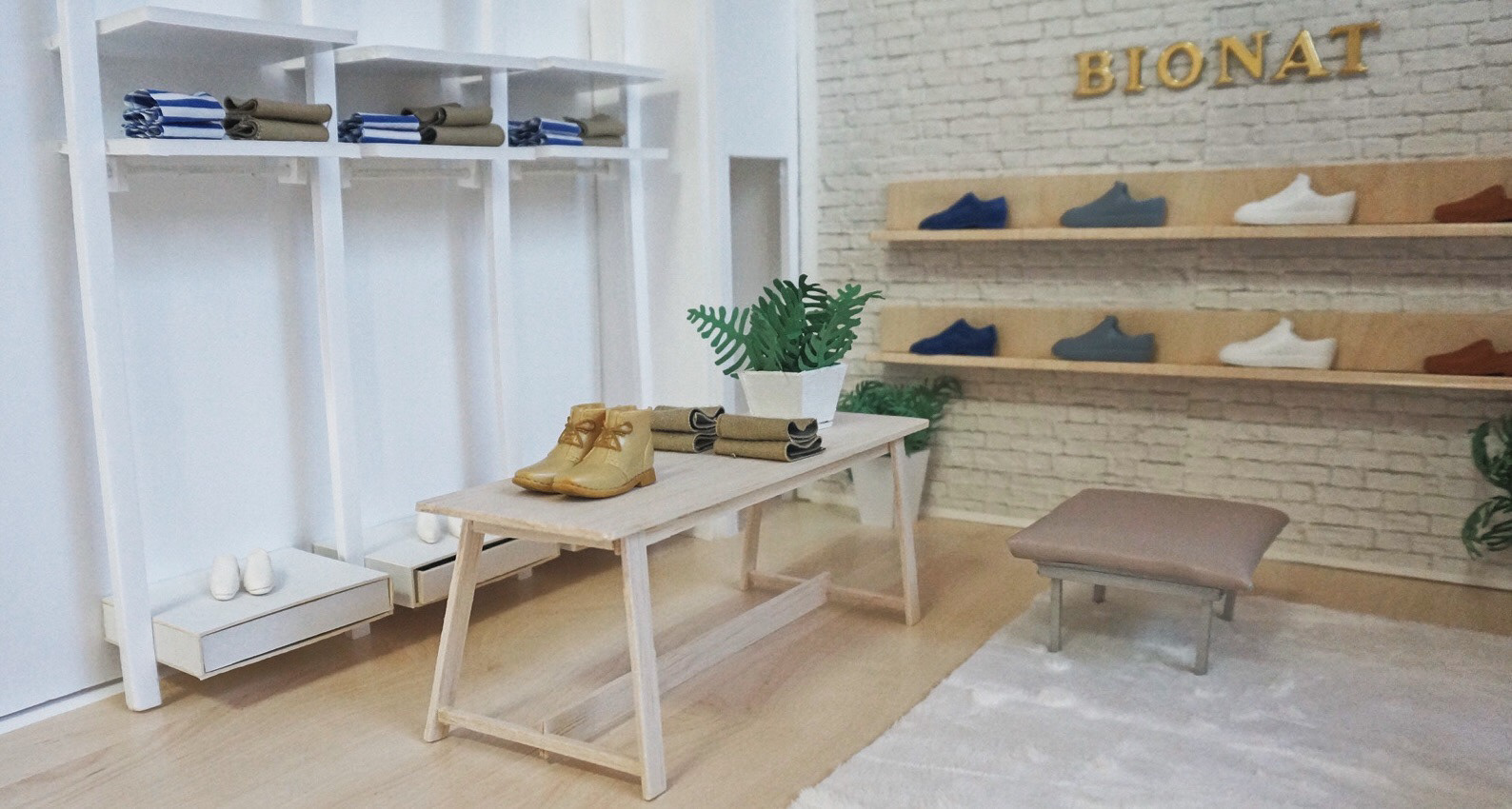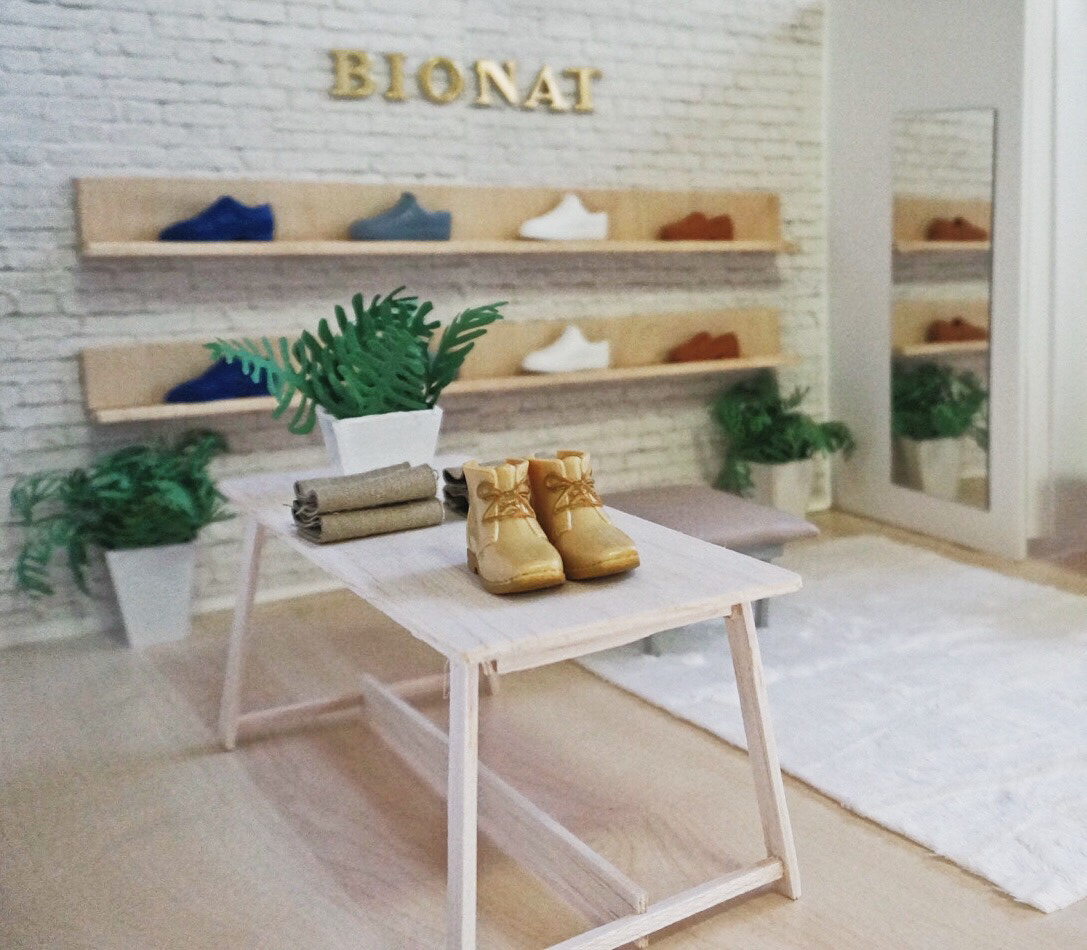 The plants give the natural feeling, It develop the environment to be more friendly more fresh.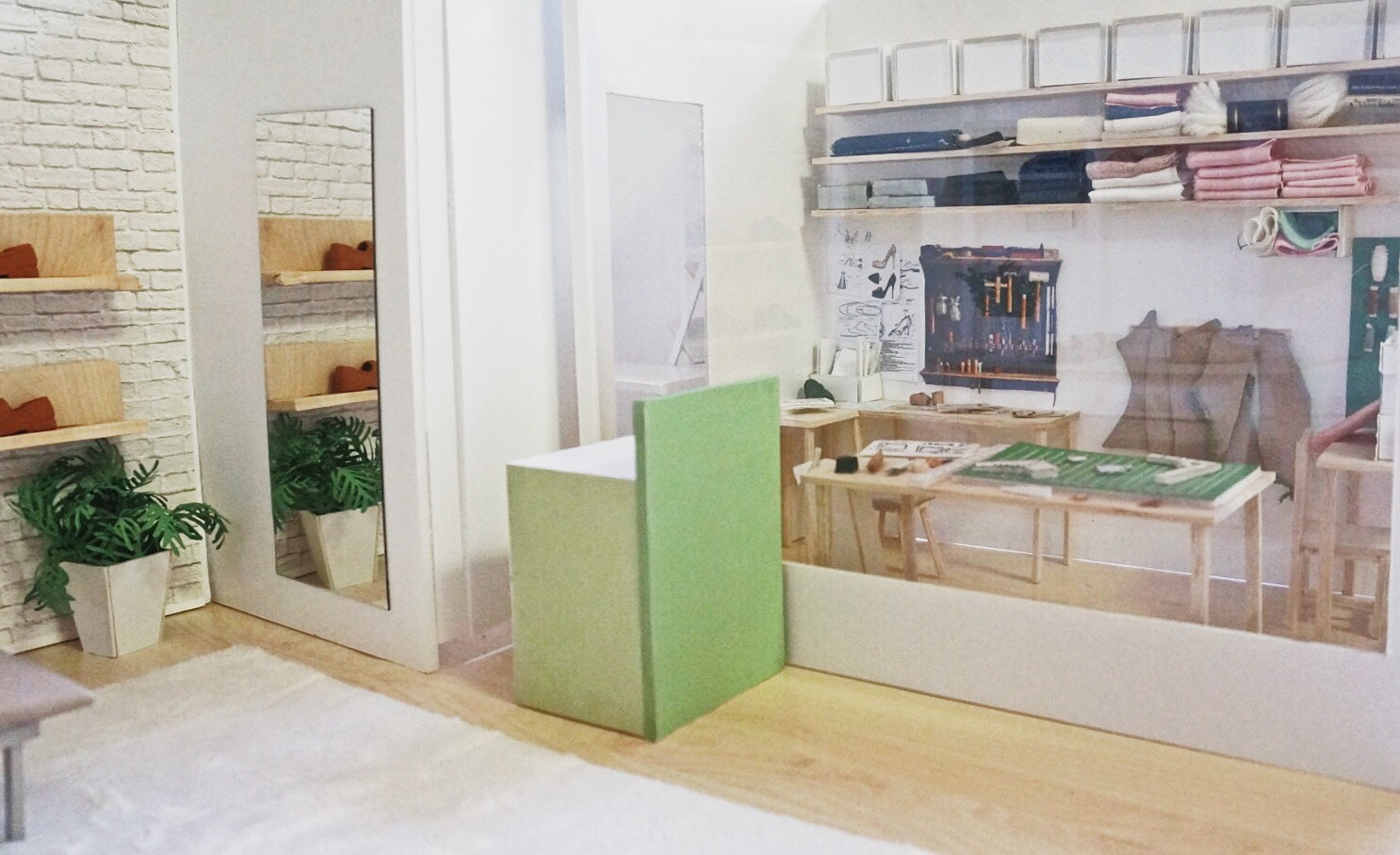 CASHIER AREA DEVELOPMENT OBJECTIVE
✔️  Navigate client to see the manufacturing part through the glass window, see insider all the fabrication from designing, sizing, creation un to fitting and quality check.
✔️  Have separate point of each activity avoid confusion, and more 

✔️  Allow customer to walk through all the store to pay so that they see more products providing in the store.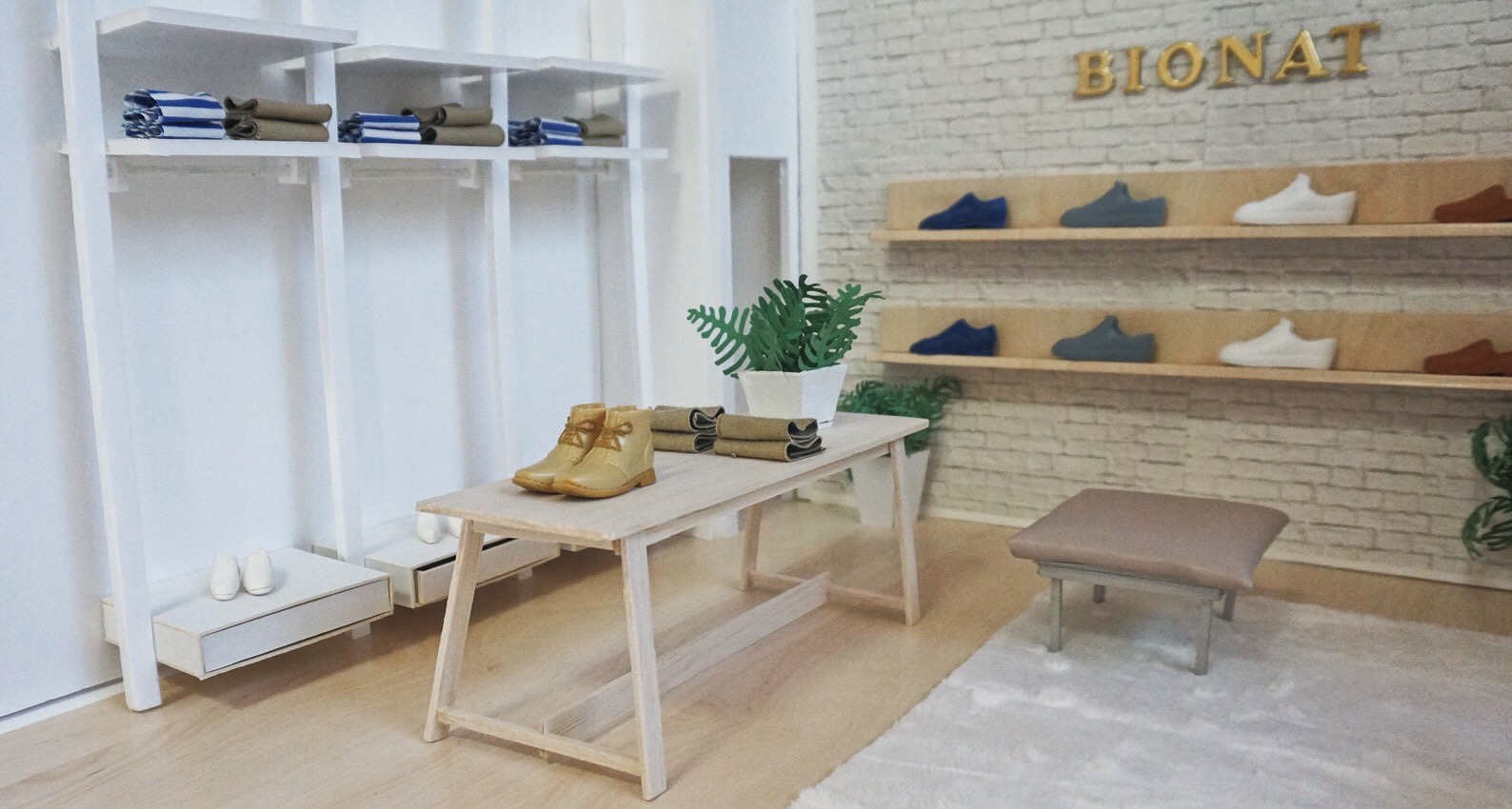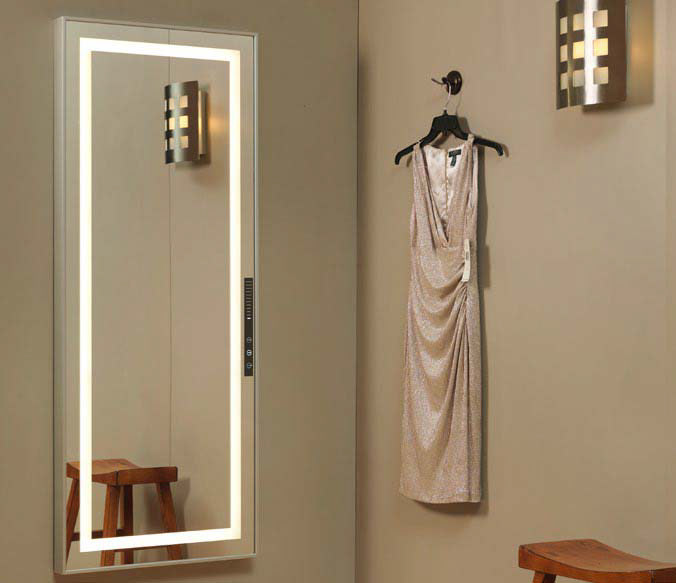 CHANGING ROOM DEVELOPMENT OBJECTIVE
✔️  Have a proper space with the door shut and lockable so that customer can take time look at the miror longer. and feel safe that no one is going to pull the curtain.
✔️ Avoid the dust that can cause easily in the curtain, because in case of material in textile the stores require a type of non-transparency and those are heavy weight and dust catch.
✔️  Easy to clean and less space using.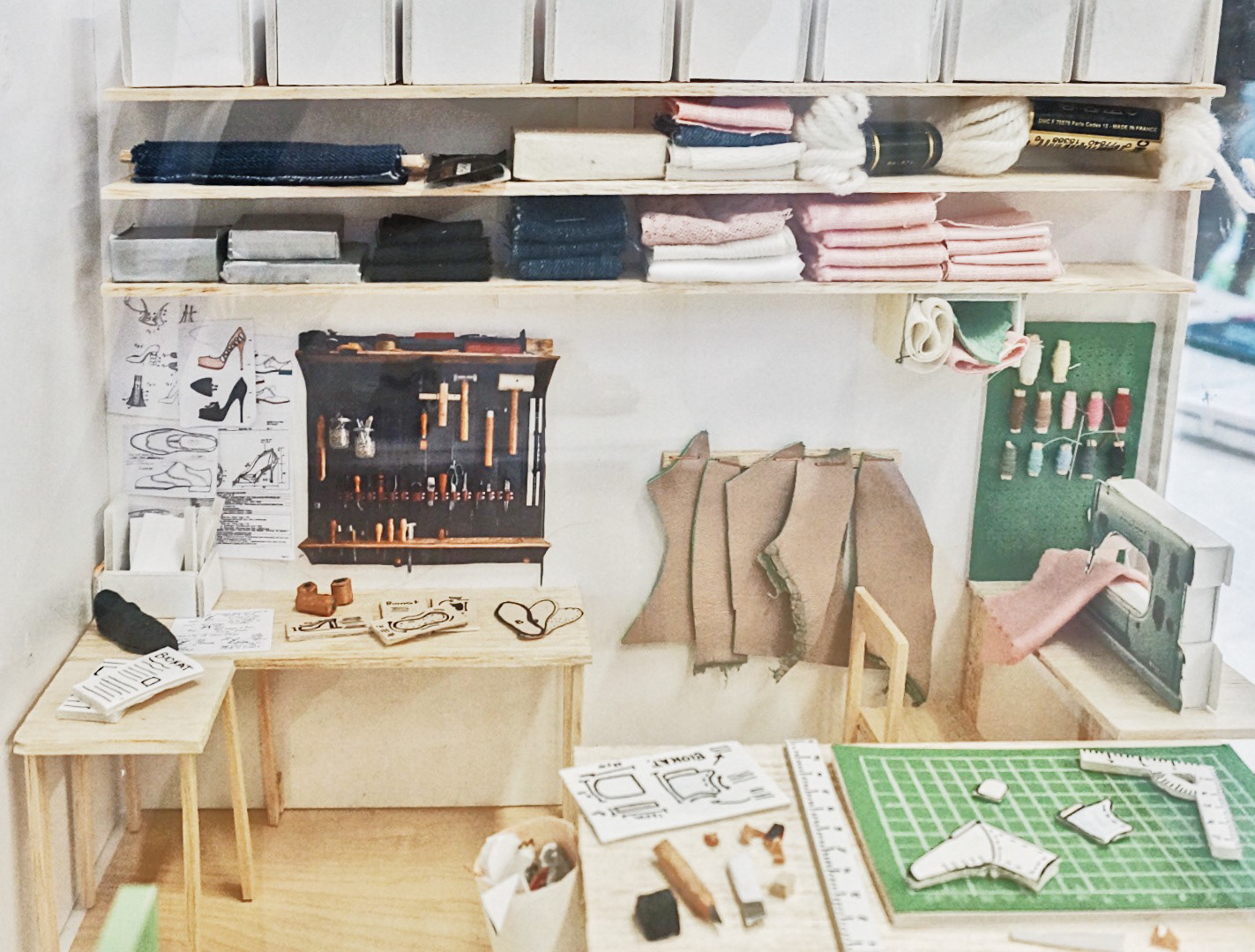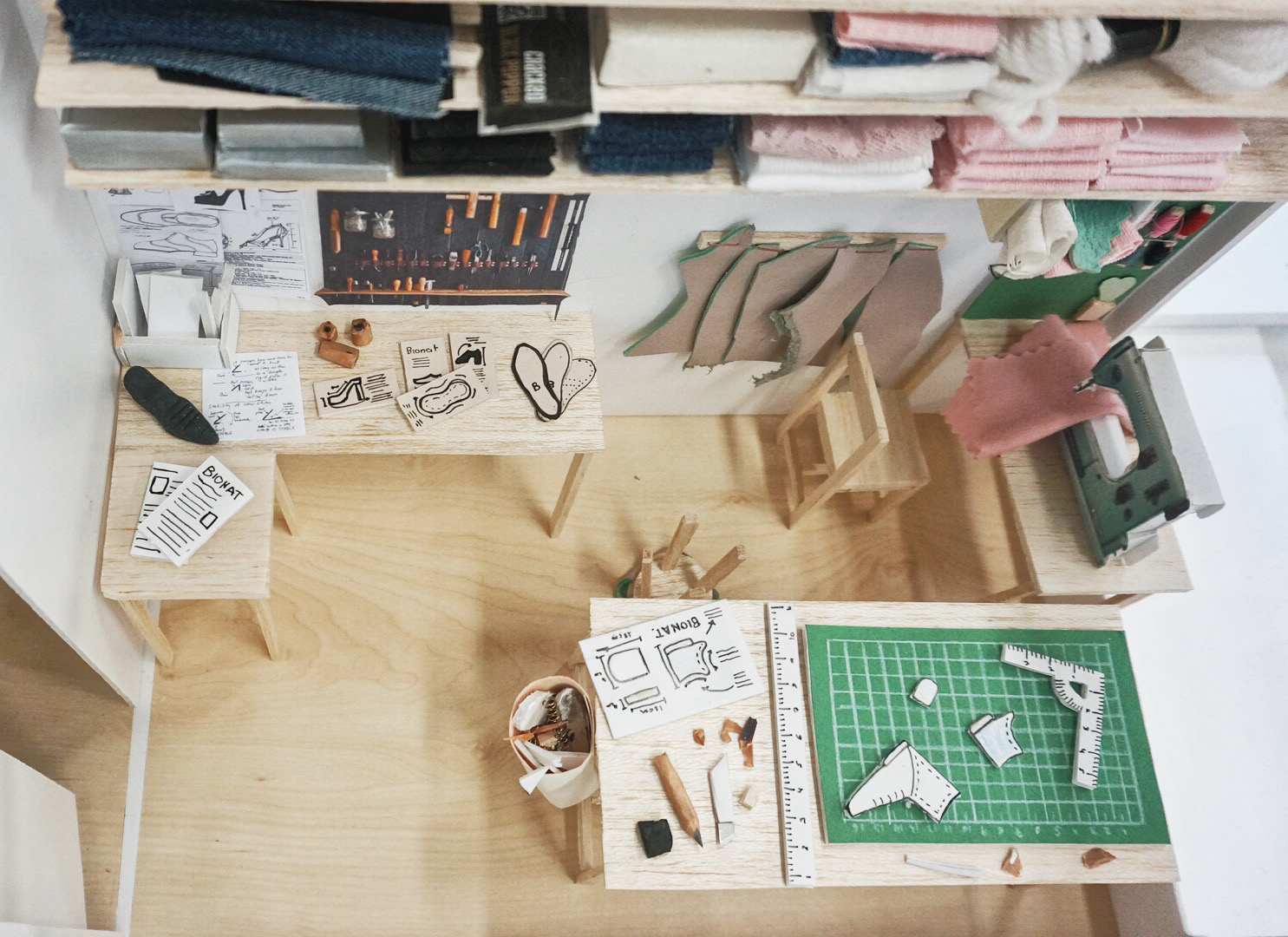 ATELIER RE-ORGANIZED DEVELOPMENT OBJECTIVE
✔️  Look cleaner and more organised
✔️  Clearly Separated the spaces for each activity

✔️  Better Presentation from outside and inside view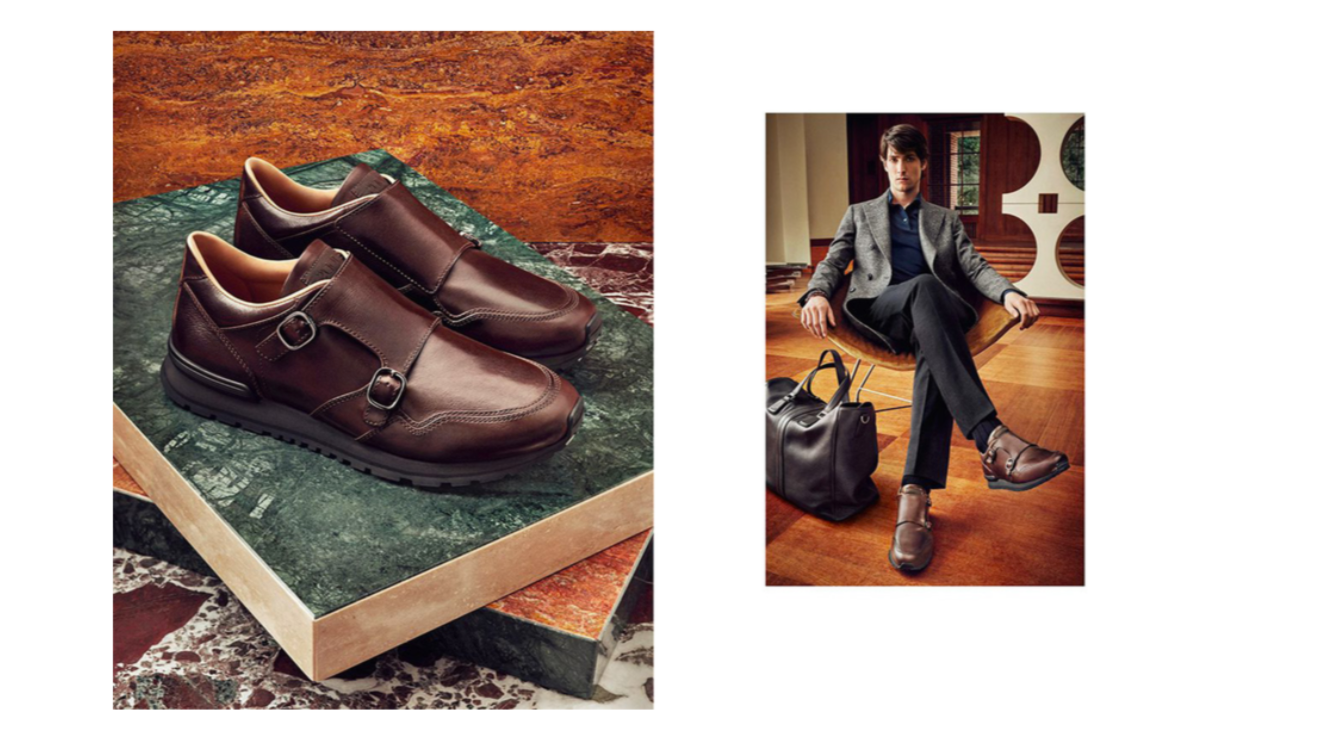 The main purpose of such visual merchandising is to attract, engage, and motivate the customer towardsmaking a purchase.

Overview the brand doesn't have campaigns, doesn't have any brand ambassador, no photoshooting, no fittings on models. Some posters are using wrong model and are incoherent with what the brand is trying to communicate.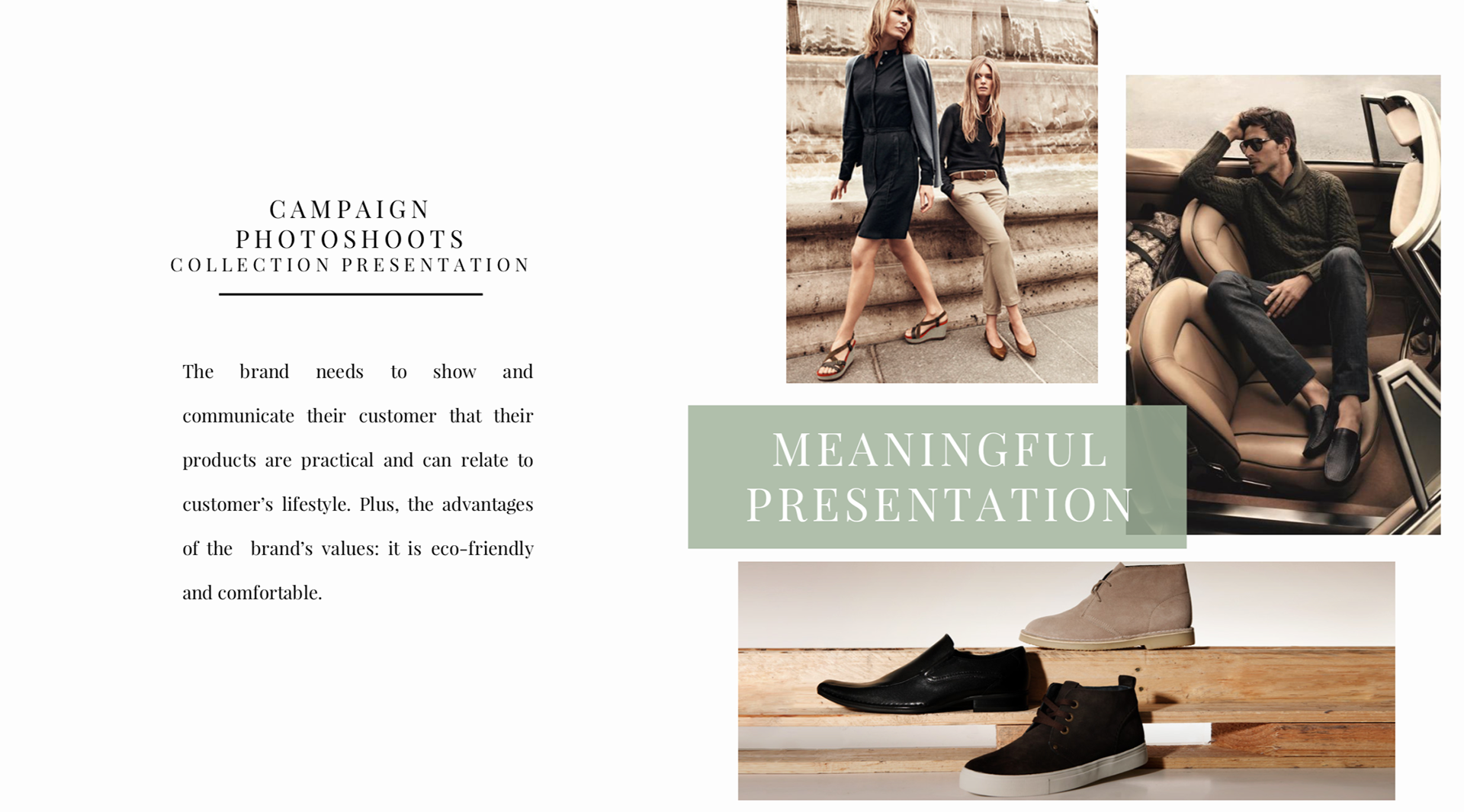 Bionat.fr WEBSITE ANALYSIS
As the website is not modern, is obsolete, lacks identity, contains useless advertising, is not interactive with the user, has no organization, is outdated, information and how it is shown is not proportional, there is no Contrast in the design, contains false information (the store's photograph), has information that is not needed and is not practical or user friendly.
The logo is not solid enough, it doesn't have a typography defined as they have two different fonts for the logo (italics and sans serif with round edges ) and two different fonts for the lower part of the logo (decorative and sans serif
The brand doesn't have a color palette that is designed for the brand. Why the color palette is important? Because it will be the tool to guide the brand in interior design of the store or it retailing stationary, and even the products palette.
We can also find useless information that is not necessary since the brand is not yet recognized and also do not have their own photographs.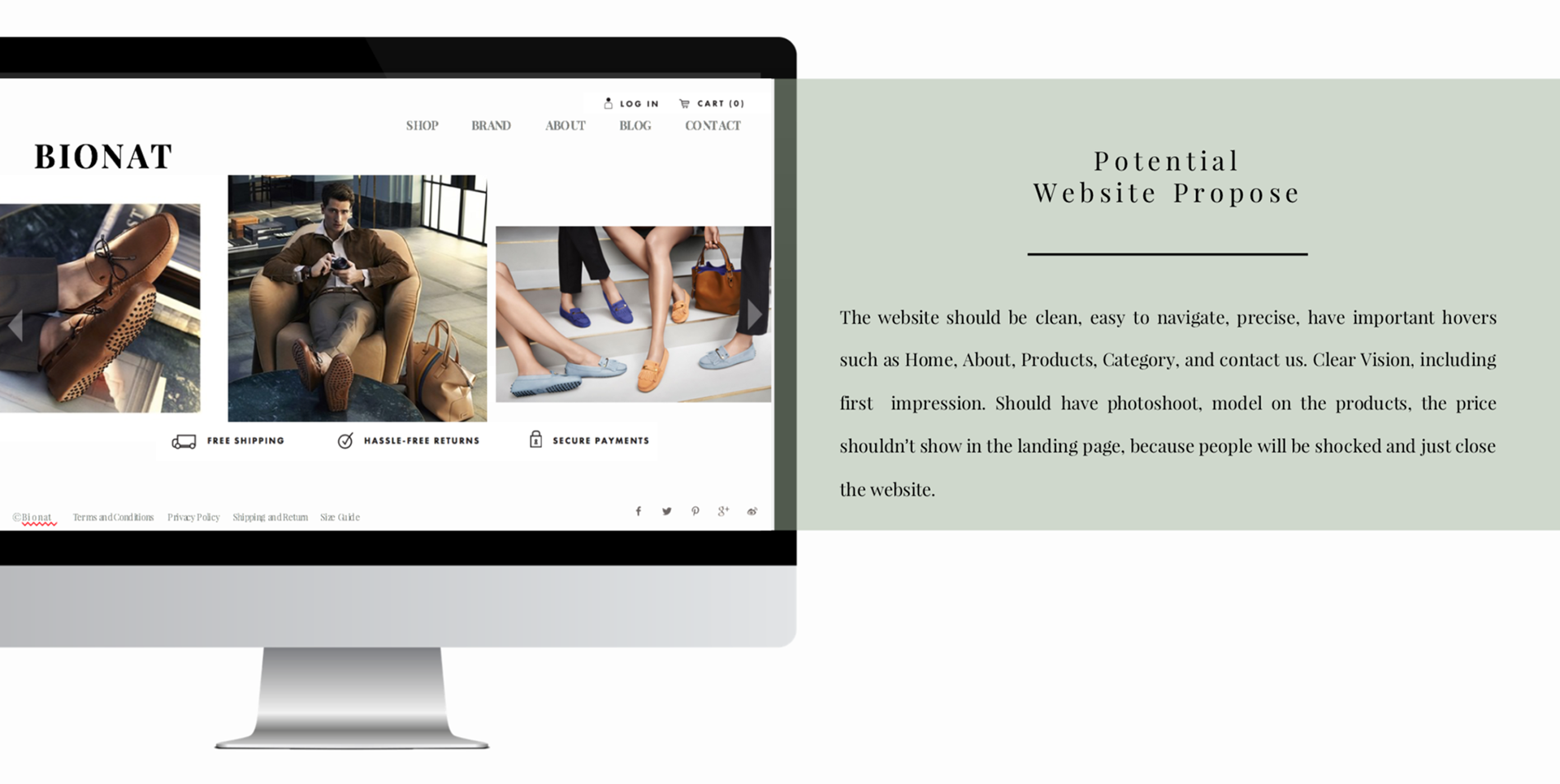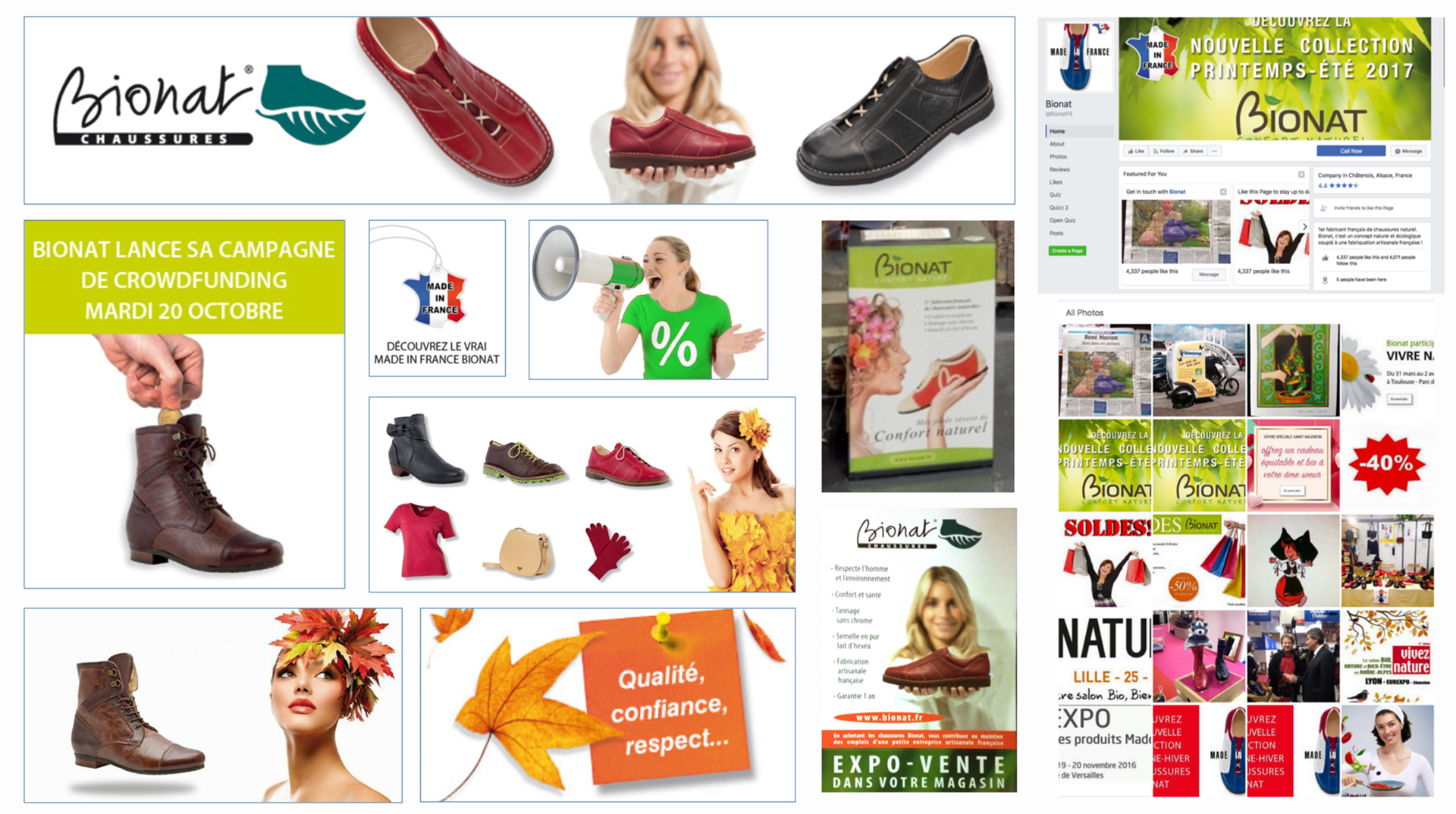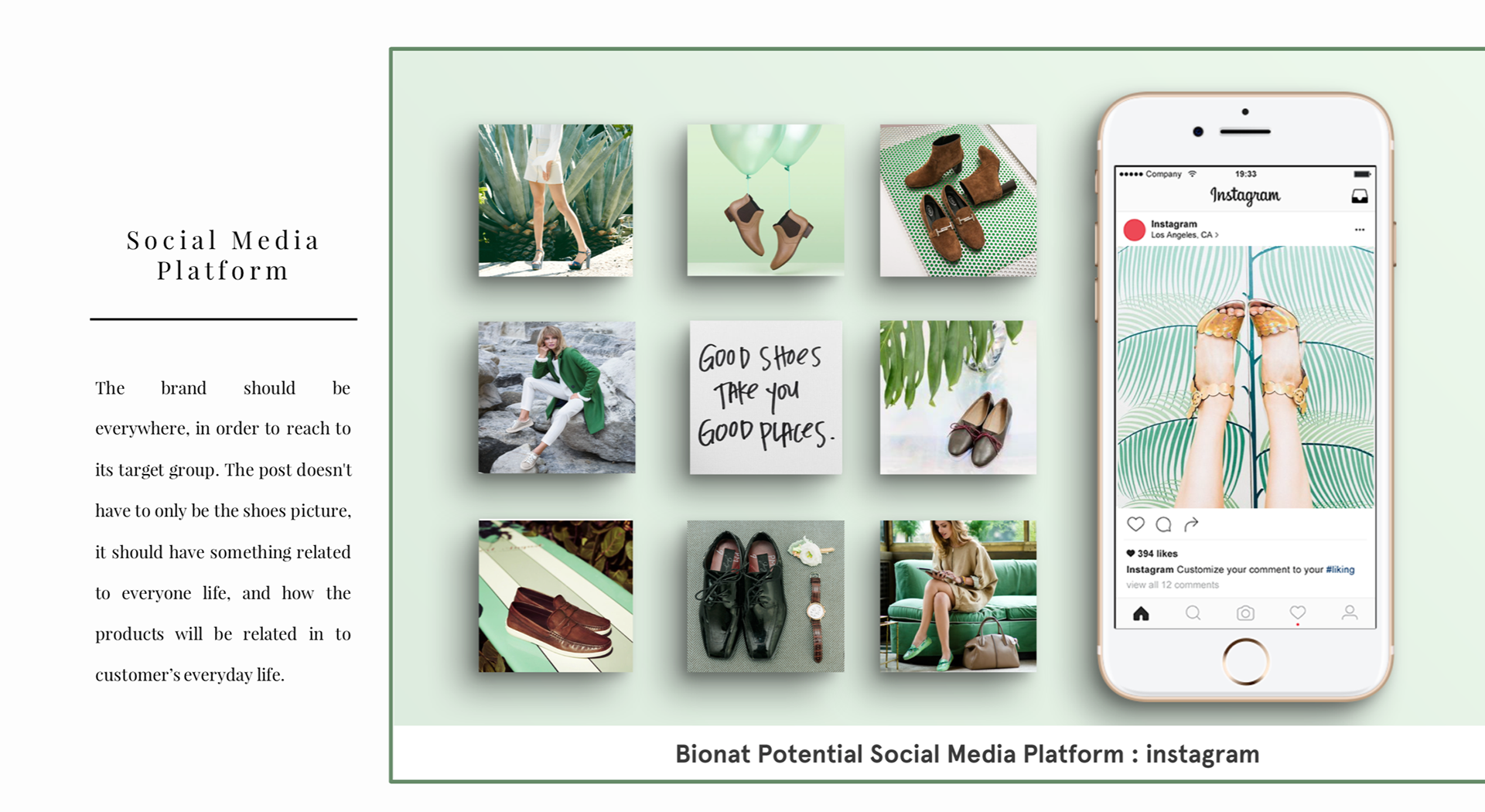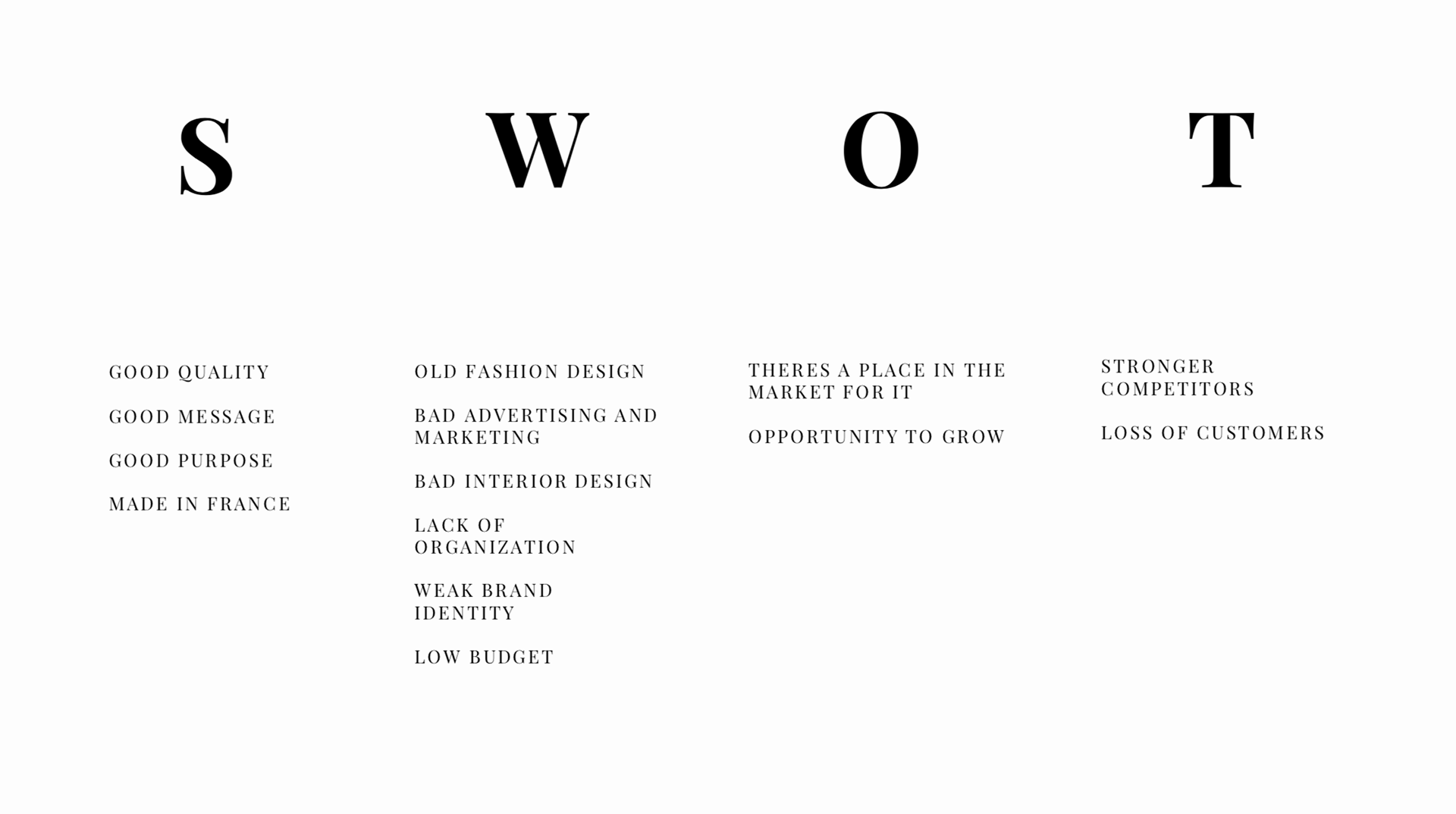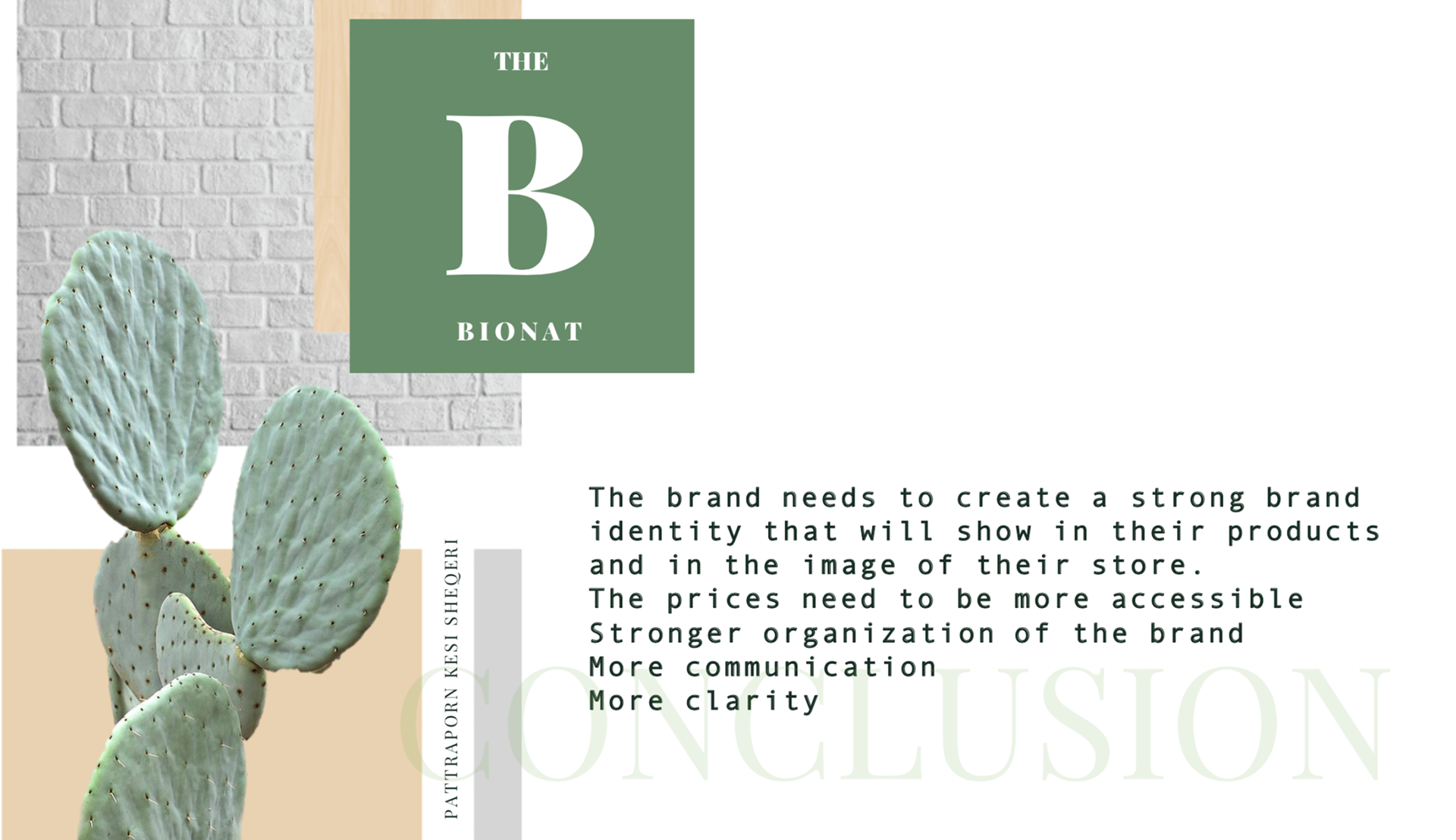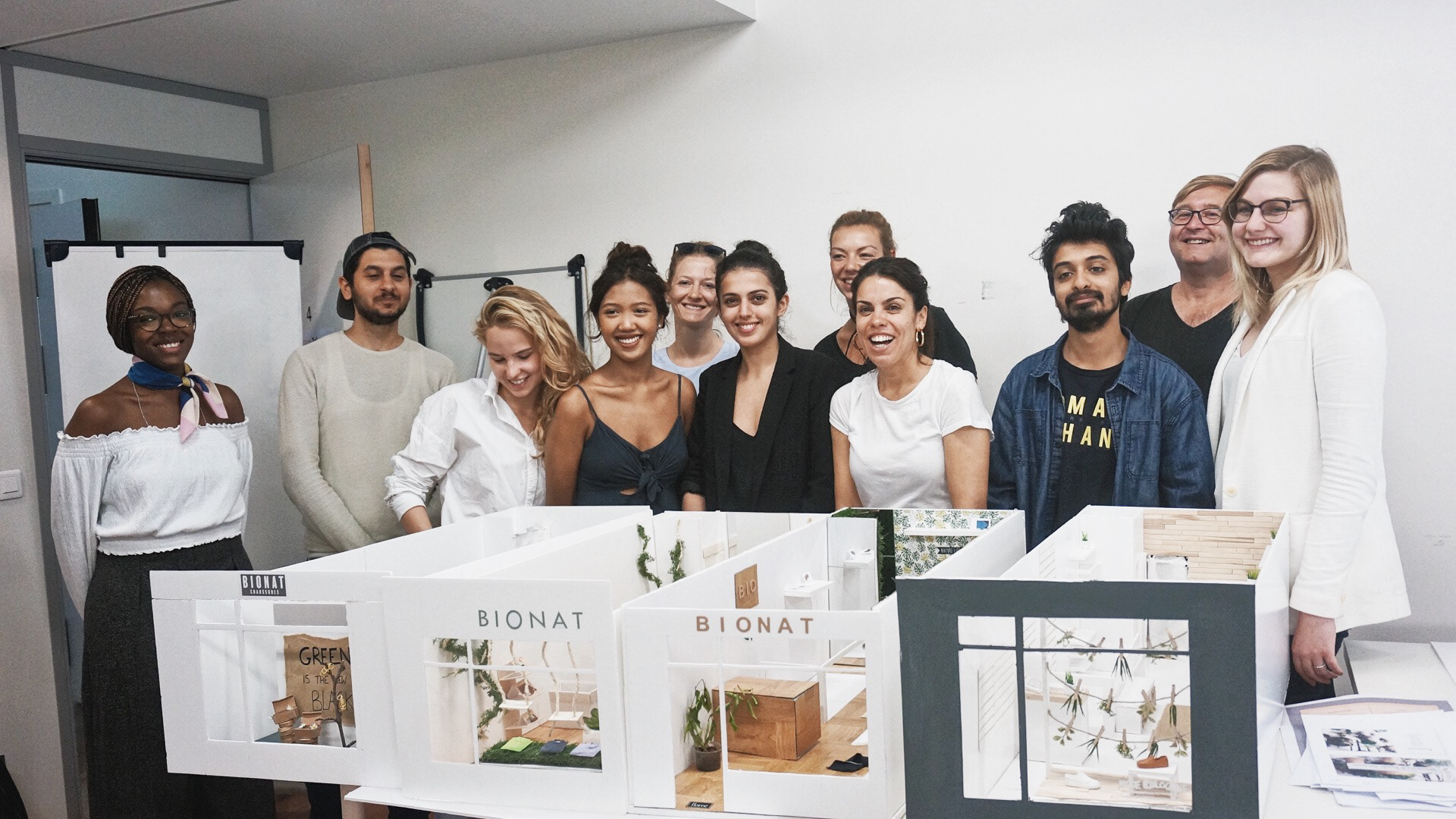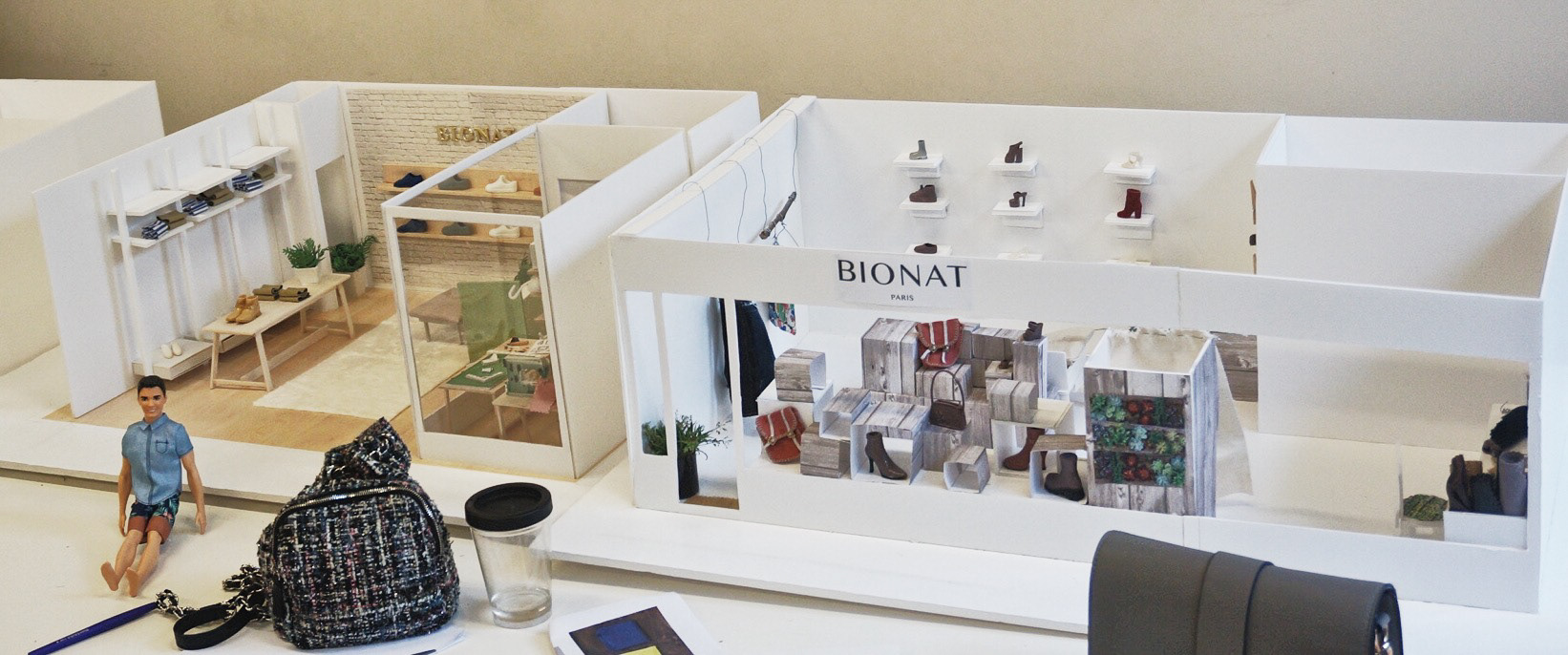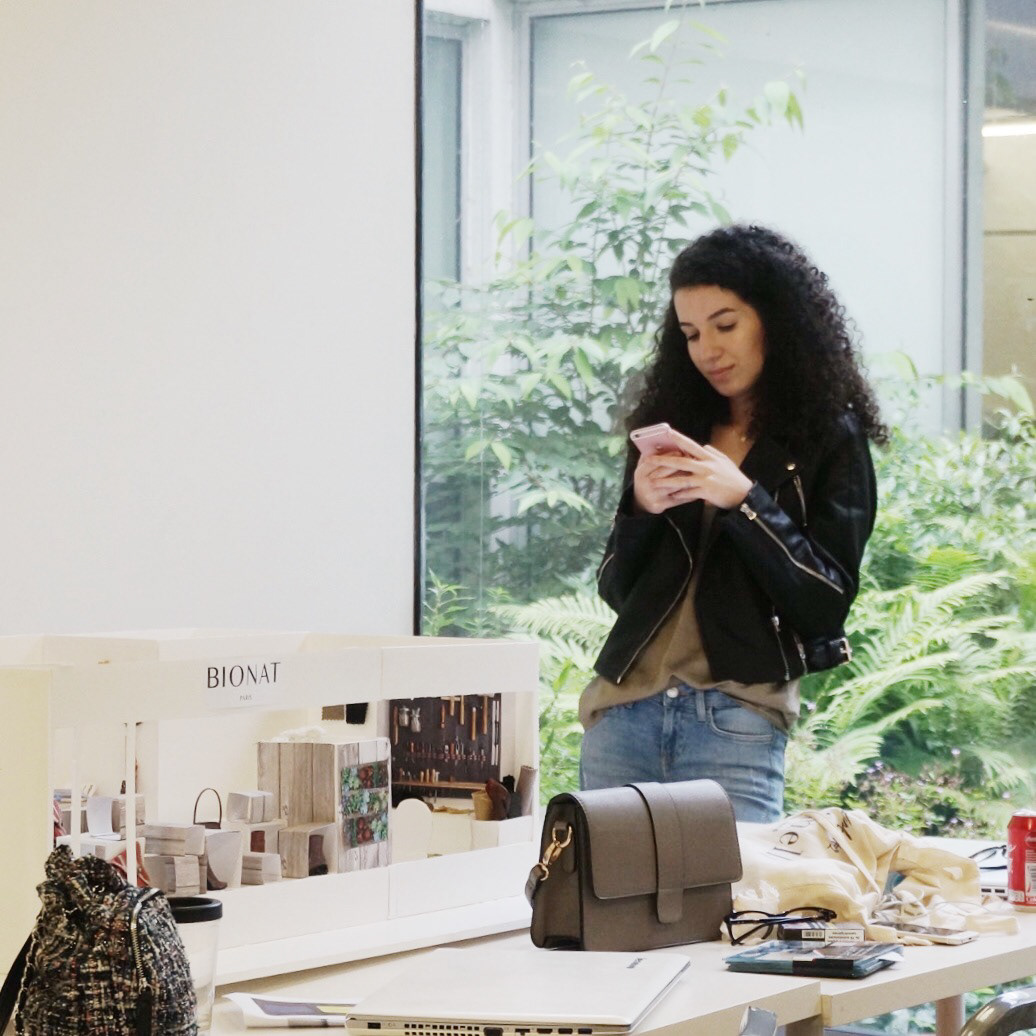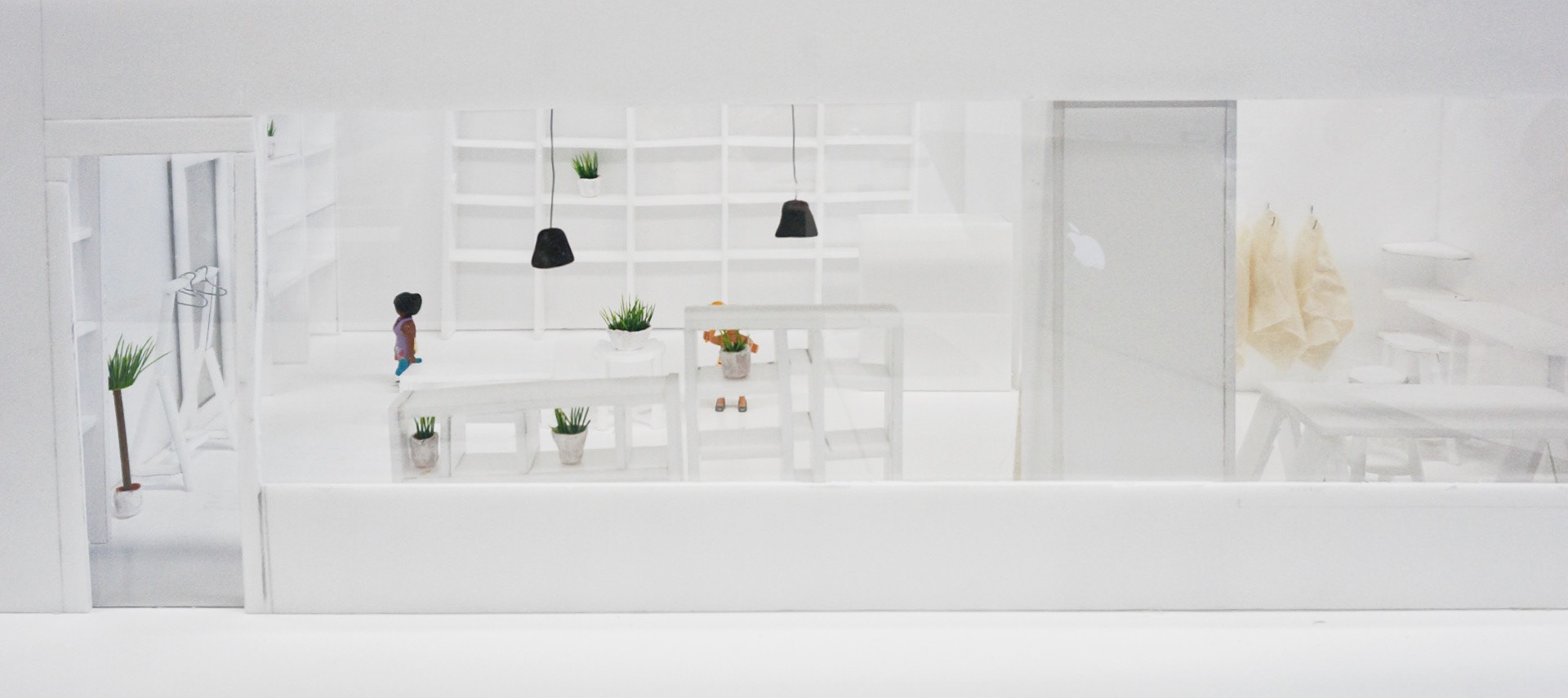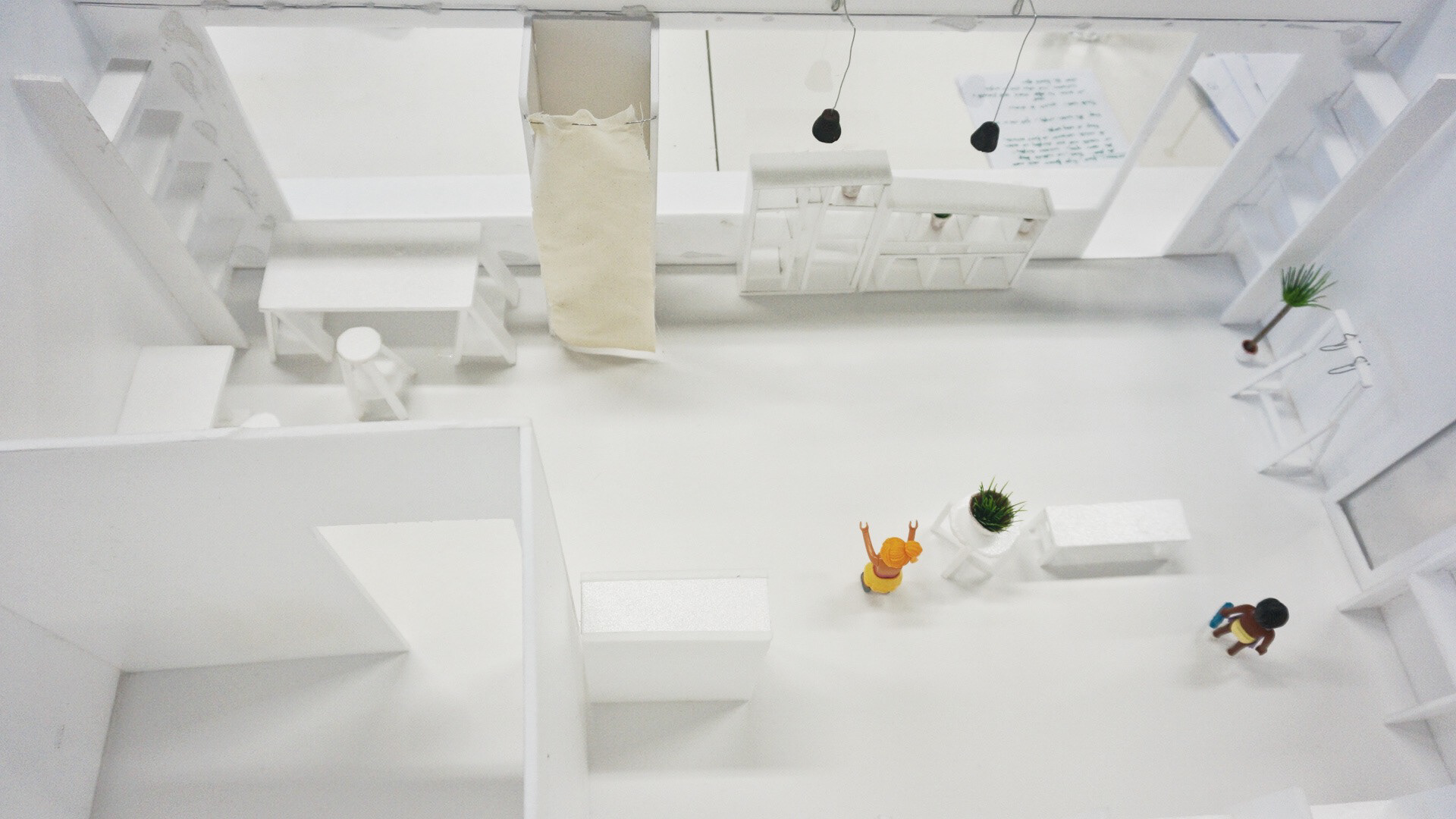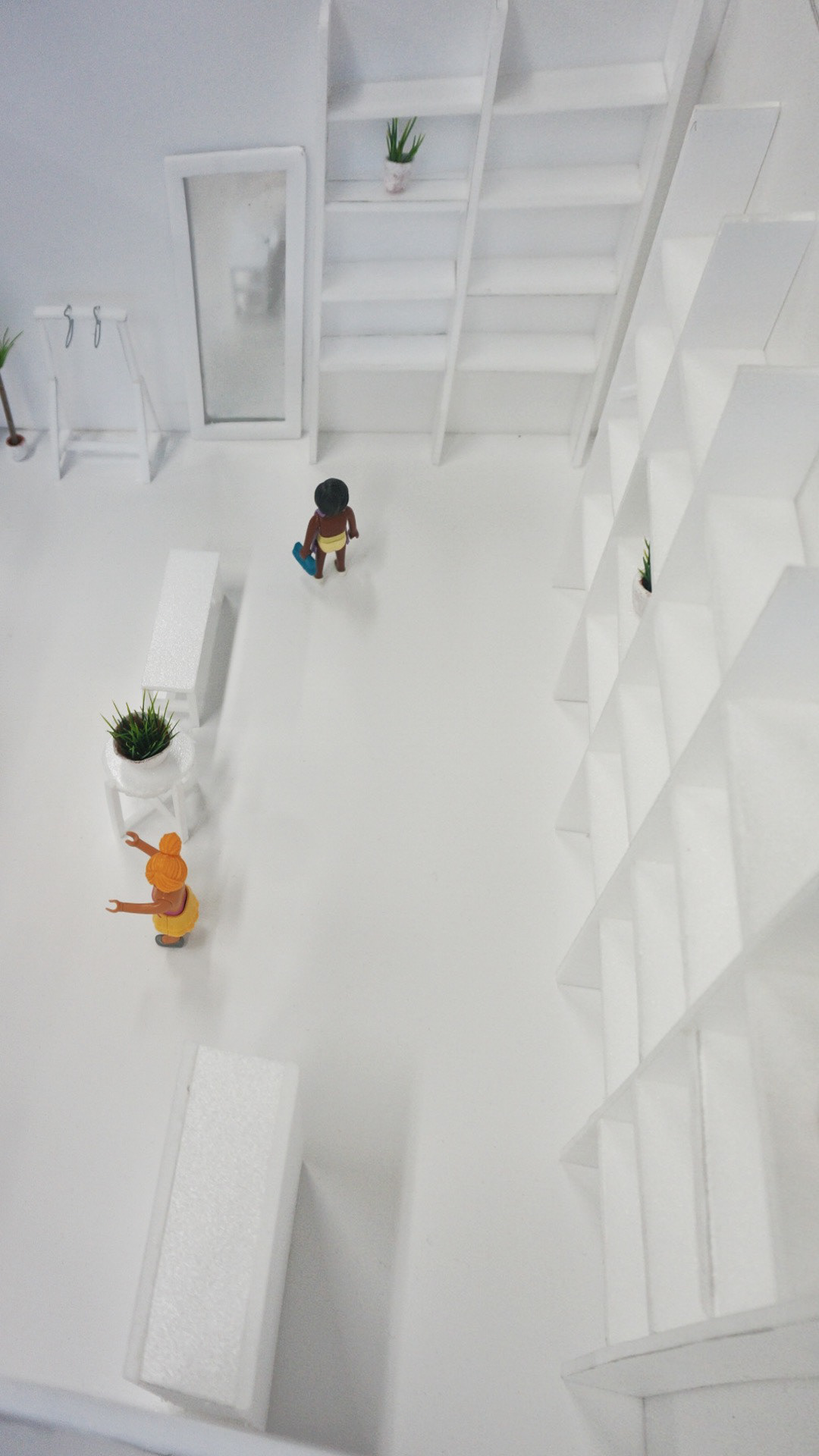 The Marais Shop from the others 3 teams